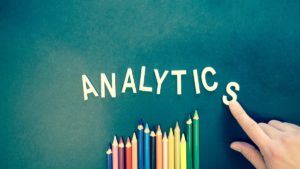 SEO Analytics Monitoring
Using tools to monitor and record a variety of different metrics is particularly useful in measuring the success of your online marketing efforts. Analytics is the tracking, collecting, measuring, reporting and analysis of internet data. This quantifiable information is used to optimize websites and marketing campaigns. This information is invaluable in understanding visitors, traffic patterns, and conversions all to maximize return on your investment (ROI). An SEO services company will be able to assist you with tools and reading data.
You must consider your SEO as soon as the planning phase begins- focus on content, usability and link structure. The larger and more robust your website is, the more time you should spend planning your site. Your web design architecture should match your goals, objectives, and offerings. Your SEO services company
• Organize your information into cohesive structures
• Design your navigation to support your site structure
• Reinforce your page topics
• Convey relevance to the search engines
• Consistent SEO monitoring and analytics reporting
SEO Analytics Monitoring
With web analytics, there is no more guessing if a campaign is working or not. Gone are the days of spending money, because you have a budget, and wondering what is working and what is a waste. Analytics tools can make it easy to track results, fine-tune campaigns and maximize your return on investment (ROI). Rankings alone are not enough to determine the success of SEO.
Marketing dictates that results are tracked and analyzed. Web analytics enable you to identify trends and find out how profitable your search marketing campaigns are, across multiple strategies and search engine optimization techniques. You need analytics to track the performance of your SEO campaign and maximize ROI.
Analytics will assist IT with ensuring your website is structurally sound. Reports offer the IT team valuable information to continually improve your site and find issues such as 404 pages, connection speeds, URL structure, etc.
Learn where your best customers are coming from and what words they are using to find you. PPC and SEO analytics are invaluable in showing how visitors use your site and how profitable your campaigns are.
If you are spending money on PPC analytics is the primary way to determine if your campaigns are a success or not. If you are doing paid ads, you need to know if they are generating traffic. If you hire an internet marketing company services, you need to see if they are getting results.
Success is measured in conversions and analytics gives you a way to on-site setup goals, which help you determine what keyword phrases and pages convert for you. For keywords, look at those that do not convert for you, learn why, and decide on your next course of action. With multi-variant page testing, you can easily see what works, and what effect simple to complex changes have on individual page conversions.
Contact form submissions and unique on page phone numbers are additional methods to track conversions and of course, don't forget about monitoring increases in emails and phone calls.
With this information, you can see the performance of each page on your website, what keywords are driving traffic, conversion rates from different keywords, the performance of offsite marketing and advertising, and link effectiveness. Every component can then be improved and make sure your website is performing to its highest potential and helps you to achieve your search engine optimization goals. Start achieving rankings for keywords that actually convert and not just drive traffic. There are many resources available if you would like to learn more about web design.
• Find out how visitors found your website
• Identify which pages and links your visitors click most
• Determine how many visitors campaigns are delivering
• Fine tune your content
• Collect data to make educated decisions
Our Rochester, Nashville, or Atlanta website optimization company will be able to assist you so feel free to contact us today.
Christopher J. Hanna is an entrepreneur known for founding Atomic Design an Internet marketing company that specializes in search engine optimization (SEO) and web design, as well as TSM Agency. He sold his first six figure business at the age of 25 and has helped over 1,000 business over the years. He now consults other agencies and businesses in digital marketing.