Web Design Architecture For SEO
Website design architecture for SEO is essential for top rankings. A website must be designed for SEO to succeed. A properly designed website will benefit your customers and satisfy criteria set by search engines.  The best way to build a website is to include search engine optimization (SEO) best practices as well as implementing usability and keeping in mind your target audience. The design of your site will influence how crawl-able it is for search engines and the ease of navigation.
Web design and SEO design are different. The only way to rank well is to design your site for SEO, follow best practices and focus on usability. The design of your website will determine how crawl-able it is for search engines and how easy it is for visitors to navigate. If crawlers can't index your site, are slowed down on the home page, or users do not have a good experience and leave your site immediately, you will lose the opportunity to rank well.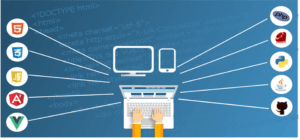 An experienced Web development company will you be able to assit you with your site architecture. Website architecture involves the design and planning of your website. Much of the planning revolves around user requirements, which may include content, business objectives, usability, design and information architecture. When planning for search engine optimization success, you must incorporate technical needs, aesthetics, and functionality.
Information architecture becomes more important the more complex the website and combines principles of design and development within the digital domain. The more complex your system, the more critical the categorization of information into cohesive structures become. WordPress web design enables you to use a series of plugins to assist with your planning and implementation. Websites, intranets, online communities and web-based applications are organized to support usability.
Sorting and structuring your website based on the structure of your organization determines how each page is ranked within their index. Websites that utilize logical site architecture can easily convey relevance for a topical subject matter. Site architecture defines how search engines rank each page on your website. Follow this link to view examples of websites that implement the proper architecture.
Keywords are a driving factor in website architecture. You must organize your keywords in groups and apply these grouping to pages. Your pages must then be outlined and inter-linked based on categories, relationships, and usability. Map out your deep links to reinforce the topic of each page.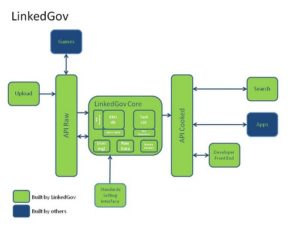 The more significant your site grows, the more crucial proper site architecture becomes. The benefit of a more extensive portal is, the more content you have, the more long tail keywords you can target. With a broader site, you must stay focused and topical, ensuring minimal overlap, which could dilute your relevancy with search engines. Our Rochester web design company website is an example of proper architecture.
To assist search engines, and implement proper website SEO, you need to plan your landing pages, reinforce keyword categories, strengthen internal linking, organize meta information, and avoid duplicate content and redundant information.
Two methods of site architecture are often deployed; flat site architecture and themed or siloed site architecture. Flat site architecture involves keeping all pages in the root folder and organized horizontally. Themed or siloed design creates topical funnels as the parent theme, and then uses sub-themes of related content, located under the parent, to express topics and subtopics. As your site becomes more complese, make sure to have proper website hosting setup for maximum pages load times.
A siloed landing page would contain all of the main keywords for that silo and receive a link from all child pages in the silo that reinforce the topic. An example would be a website that sells cars. Each brand would be its silo with makes and models comprising subcategories. You could further expand each subcategory silo to other more specific variables such as options, year, or special editions. As a result of proper siloing, each page works to aid the next page in reinforcing the theme, and the parent or landing page becomes more authoritative.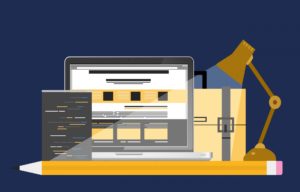 The more categories or themes you have within the site, the more relevance your pages will achieve. Internal linking will either serve to reinforce these themes or leave them stranded, serving no purpose in strengthening the overall theme. Diluting a theme may also occur if you add content for content's sake.
Every time you add a subfolder and push pages further away from the root folder, the value of those pages diminishes. This reduced importance can be avoided by proper link structuring, which includes sitemaps and secondary navigation, or deep linking from other websites.
Proper website architecture for SEO creates relevance and domain authority, a required component to search engine ranking success. An experienced digital marketing agency will be able to assist you in setting your site up properly.
Christopher J. Hanna is an entrepreneur known for founding Atomic Design an Internet marketing company that specializes in search engine optimization (SEO) and web design, as well as TSM Agency. He sold his first six figure business at the age of 25 and has helped over 1,000 business over the years. He now consults other agencies and businesses in digital marketing.