Internet Marketing Goals
Need an Internet Marketing plan? Not sure where and how to start promoting your business online?
Internet Marketing Goals, Discovery, and Objectives
Internet Marketing consultant service providers develop Internet Marketing strategies that work best for your company. They understand that each situation is different and will create a unique Internet Marketing plan to address your needs.
As with traditional marketing campaigns, proper implementation of Strategic Planning and Marketing Strategies are the surest way to enable growth in any internet marketing campaign. A discovery phase ensures both parties are on the same page and all facts are taken into account. Understanding client knowledge is also helpful; an educated client is our best client. Defining goals, establishing sales or leads as the primary conversion goal, setting expectations, establishing reach and target markets, and defining competitors and keywords are the first step in any internet marketing campaign.
Strategic planning services help you to achieve business objectives and provide overall direction for your company's marketing strategies. Strategic planning has a critical impact on a firm's destiny because it provides long-term direction for decision makers.
Our strategic planning and internet marketing services can help you develop tactics to achieve your
company's objectives. We will identify and Capture untapped opportunities to grow current markets, increase the return on your marketing investment, improve customer satisfaction and retention, differentiate and position your company for Internet marketing success and strengthen current and future revenue and profits.
Defining Internet Marketing Goals
Meeting goals and objectives set by management, and living up to those goals, while proving the value of digital marketing campaigns is a challenge. Many management teams are slow to embrace Internet search and the benefits that may be reaped. Shifting traditional budgets to search marketing requires planning and defining goals.
Improving the number of leads and lead generation as well as the quality of these leads most commonly results in increased sales. The first step to achieving this is to improve the overall online experience for your visitors. Creating value will help enhance repeat visits and improve brand awareness.
* Increase sales and conversions
* Position the business to your target and niche market
* Increase traffic and qualified leads to your site
* Define objectives and virtual business model Integrated Marketing Approach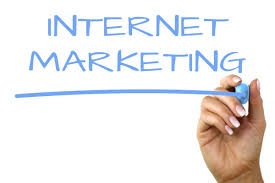 Being an expert in your field and providing information not only benefits your site visitors but your position in the search engines. Help to solve the needs of your visitors by assisting them in the purchasing decision process. Using targeted and well-researched keywords will bring in the right prospects to the proper pages on your website, increasing both the quantity and quality of your visitors. Quality visitors, in turn, may reduce the acquisition cost of leads.
All digital marketing goals should complement traditional campaigns. Use Internet traffic to drive business offline and use traditional advertising to drive website traffic. Once this traffic is on your site, you have a variety of way to measure and associate a value with the increased visitors, giving you a way to quantify activities against goals. Seek out the best SEO case studies to understand what is possible.
Internet Market Research Is Essential to Staying Competitive
Internet marketing research and competitor analysis services are the first steps to any successful digital marketing campaign. Did you know that 75 percent of new products eventually fail to attract enough buyers to remain viable? A significant reason is the seller's failure to understand market needs. Even the best email marketing campaigns perform this research first.
Conduct market research to gauge the performance of existing products, to guide the development of promotional campaigns, and to analyze sales of competitor's products. All of these activities enable our market research consultants to fine-tune your marketing strategies and reach customers more effectively and efficiently.
Useful market research data and competitor analysis provide answers and:
• Defines the need for your service or product
• Detailed target market demographics
• Determines a product's likelihood to sell
Market research services fall may be applied to existing websites through observation and focus groups – gaining information by monitoring people's behavior in important situations. Actions often speak louder than words.
Experimentation or multi-variant testing allows you to quickly and cost-effectively make changes to a website, landing page or online ad. Testing consumers' and buyers' reactions through online focus groups and usability testing further ensure success. A questionnaire may also be used and are a non-experimental way to gather information on the activity being examined. Surveys can be both qualitative and quantitative depending on the number of customers surveyed and the nature of the study.
To quantify the needs and concerns of your target market, we can facilitate focus groups, usability testing, and surveys.
When creating an Internet marketing plan and establishing online goals, it is essential to know where a narrow focus can blur the big picture:
* IT companies want you to believe that if they build it "they will come"
* Design firms won't tell you that anything beyond "professional" design will increase profits
* Usability firms won't tell you that usability is like dial-tone; you only miss it when it's not there
* Analytics and Testing firms won't tell you that traditional A/B and multivariate tests don't help with complex scenarios that were unplanned, to begin with
* Search Engine Marketing firms and digital marketing companies won't tell you how to convert the traffic they drive
* User Experience firms won't tell you that experience does not equal persuasion, nor that effective persuasion implicitly leads to improved usability.
To be successful on the Internet means much more than merely creating a website. To fully take advantage of the power of the Internet and what it can do for your company you will need an Internet marketing company that encompasses website design, development, internet marketing, and public relations. Development of an Internet marketing plan is vital to any business that wants to be successful online.
If you can think it, we can do it. Contact us today to learn more about our Rochester Internet marketing services.
Christopher J. Hanna is an entrepreneur known for founding Atomic Design an Internet marketing company that specializes in search engine optimization (SEO) and web design, as well as TSM Agency. He sold his first six figure business at the age of 25 and has helped over 1,000 business over the years. He now consults other agencies and businesses in digital marketing.