From mobile to marketing - everything you need to succeed online. We make it easy.
Atomic Design Atlanta, GA
Atomic Design has been providing Internet marketing and award-winning web design and graphic design services to clients in Atlanta, GA since 2004 and has been in business since 1996. We are an RBJ best web design firm and best marketing agency. Our SEO services achieve local and global rankings.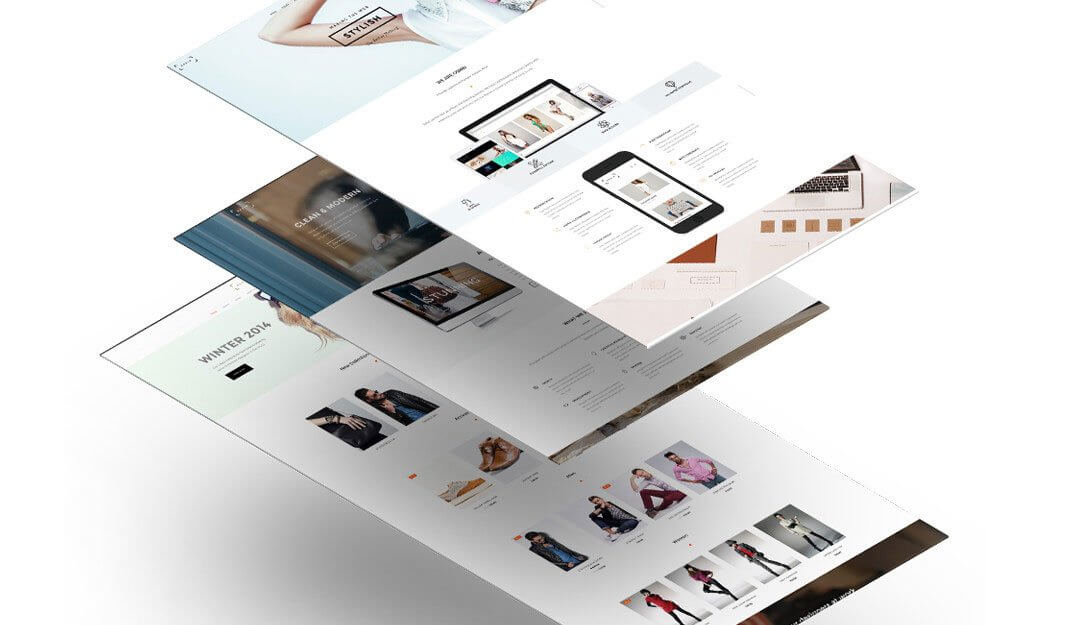 Our Atlanta Digital Marketing Services Are Different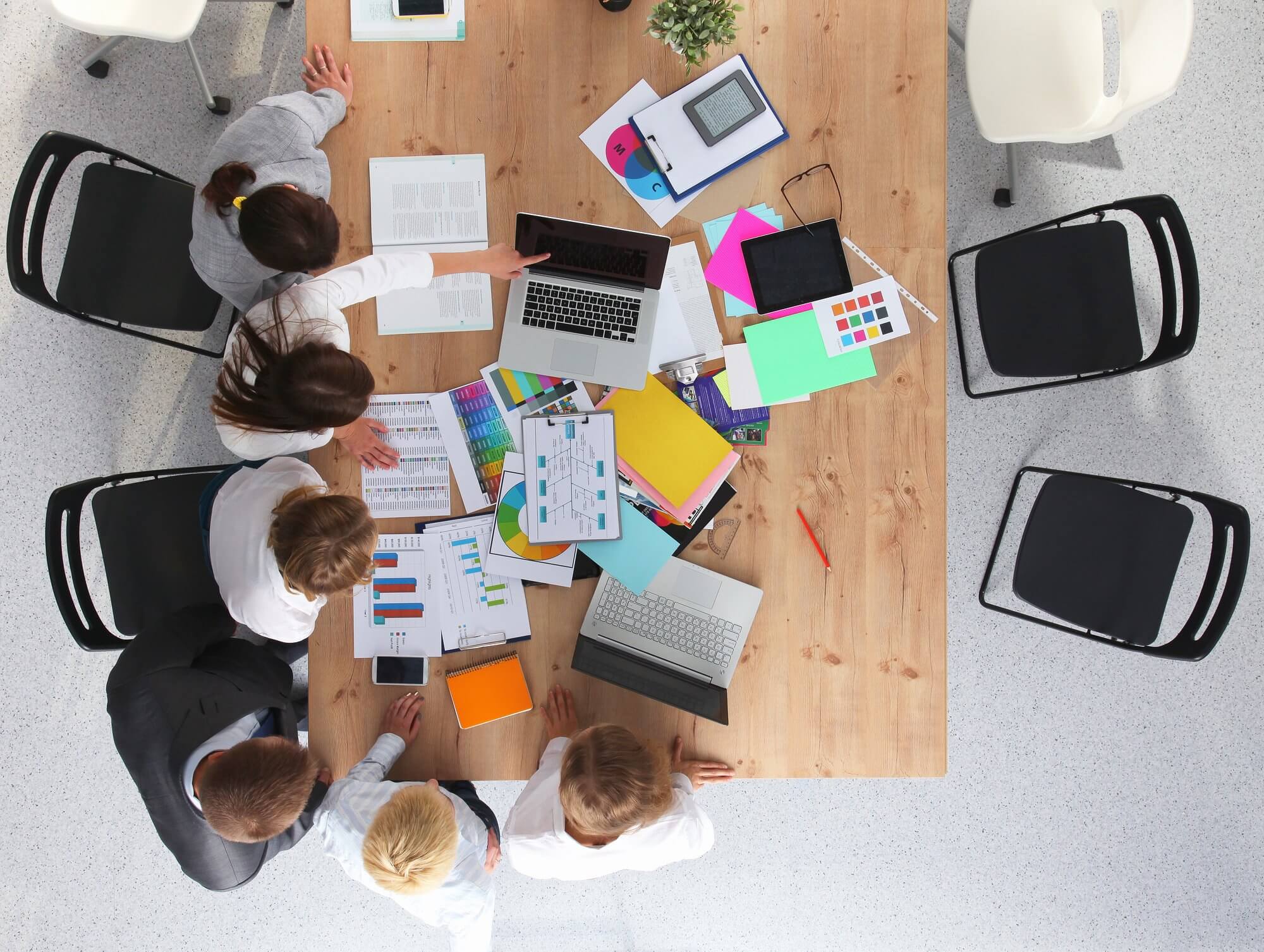 Our approach has always been one of transparency. Have you ever been frustrated overpaying an invoice and not understanding what exactly you are receiving in return? We get it. SEO's and web companies are cryptic, mainly because they don't know what they are doing but are happy to take payment.  We layout clearly what you are getting with your new website and demonstrate what tasks we have completed every month for SEO and marketing services.
Atomic Design is AWESOME!!! The team rocks. I needed them to bring my business idea to life, and they did it better than even I had envisioned. Delivered more than I ever expected.
Fantastic end product and great people! Add us to the long list of satisfied Atomic customers. We just finished a total website redesign with Atomic and could not be more pleased.
Working with Chris and his team has been an enjoyable experience. They are incredibly knowledgeable and skilled in what they do. They delivered a spectacular website for us. Great decision to work with them.
Atlanta, GA Web Design & Digital & Services
---

SEO
Rank on page one of major search engines for your targeted keywords and generate quality leads.
---

Social Media Marketing
Monitor your brand and communicate through social media like Facebook, Twitter, and other networks.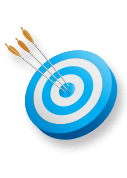 Internet Marketing
Quality content is vital and driving factor for your digital presence.

---
Website Design
Express your brand and create an online marketing presence your competition will envy.

Mobile WordPress Design
Create an enjoyable experience for your users on any device, mobile, tablet, laptop or desktop using the powerful features of WordPress.

---
Programming
Stable websites, content management systems, and web-based applications that work how you need them to.
---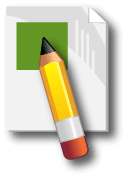 Landing Pages
Web-based applications that work how you need them to work.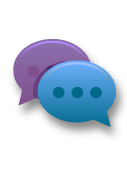 Calls-to-Action
Streamline communications and improve organization for your employees and customers.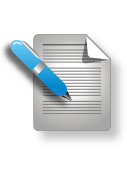 Newsletter Marketing
Effectively Nurture relationships with powerful and cost-efficient marketing.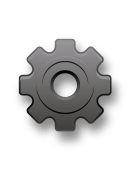 Hosting
Work with one partner for all of your web-based needs and our reliable hosting solutions.
Maintenance & Support
Most websites need some support or maintenance to run reliably.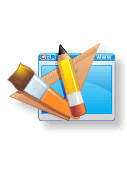 ---
Graphic Design
Traditional graphic design services are still offered though not requested as often as they used to be!
A User Experience Your Users Will Love
Using an integrated approach to design, we produce websites with a stellar user experience that convey the value of your products and services. If you are looking for a Atlanta, GA web design company, look no further!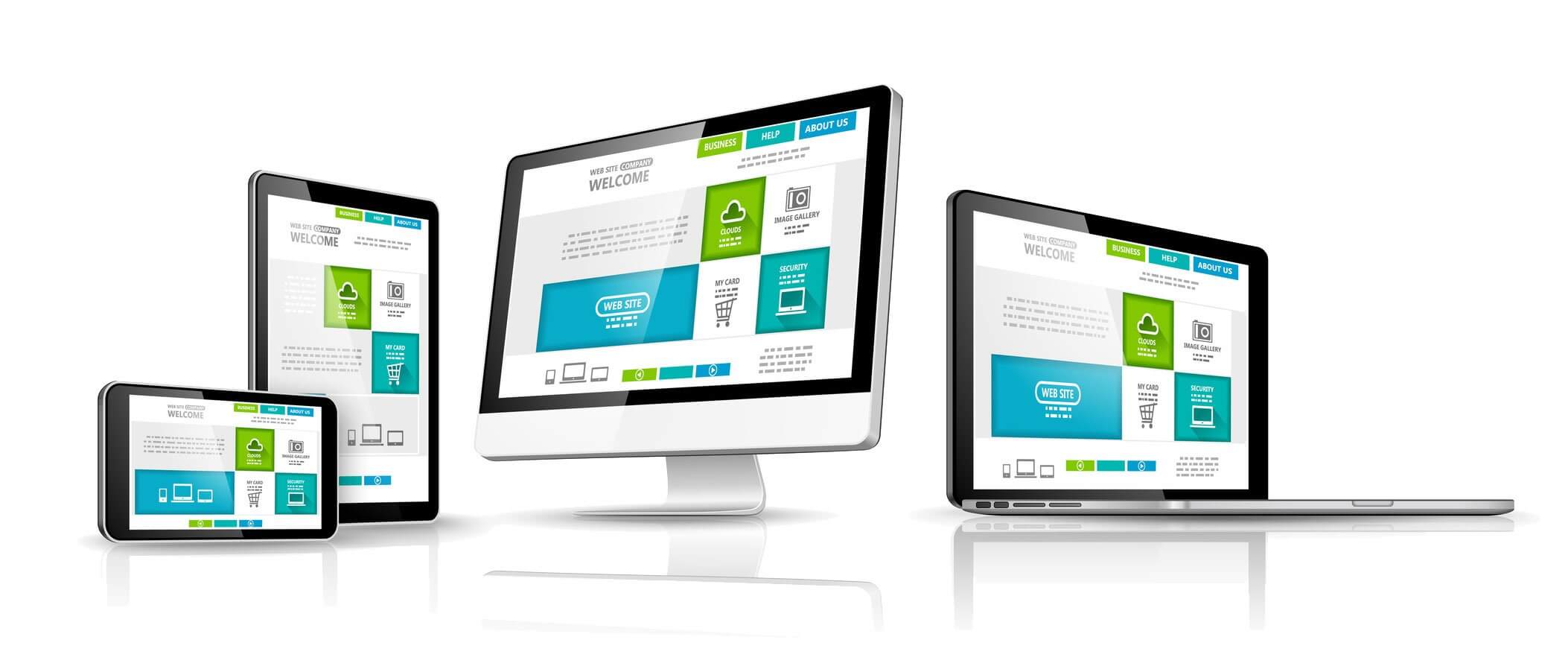 Web Design Expertise & Partners Atlanta Web Design Done Right!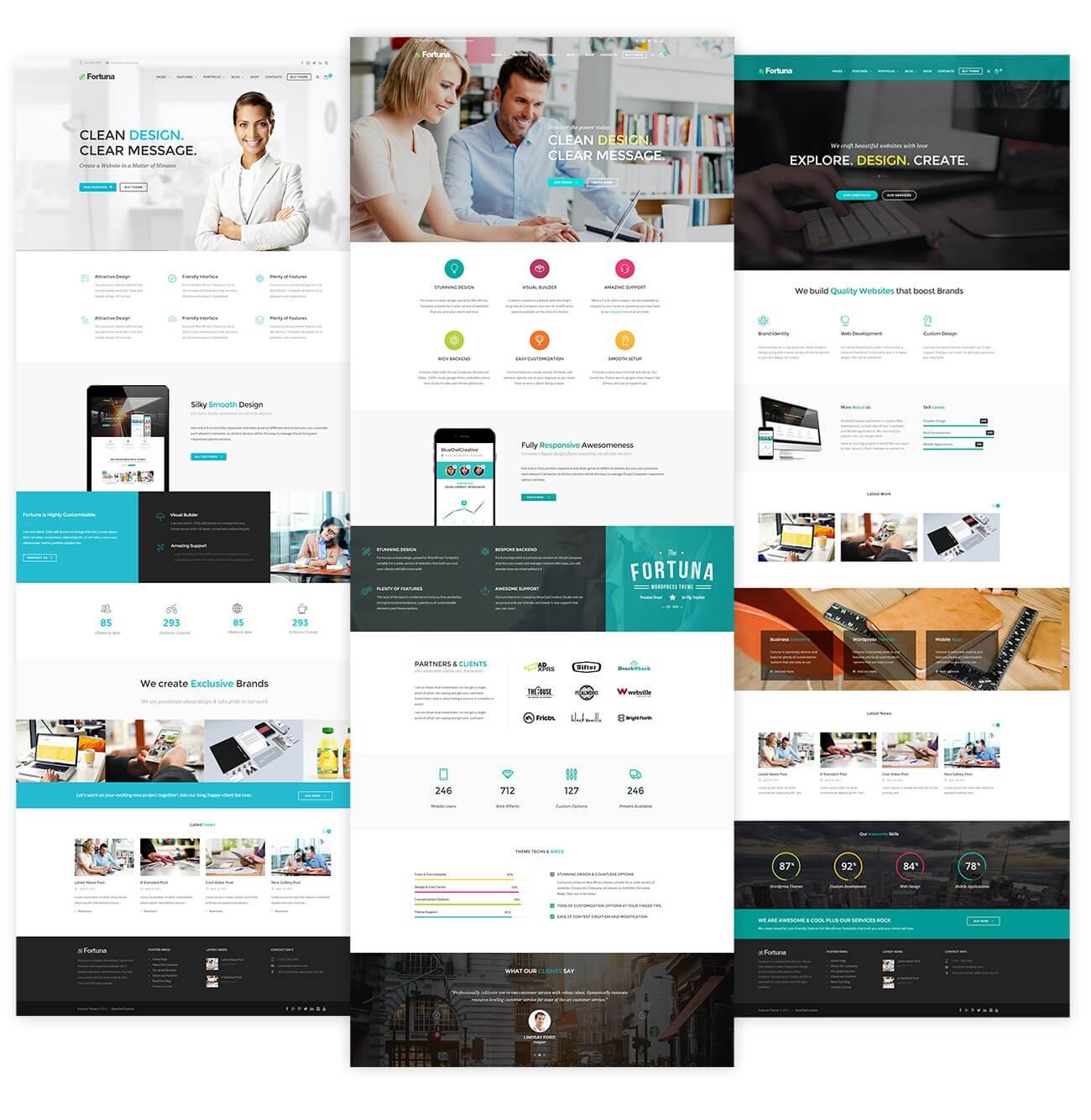 Proper Branding
A well-built website expresses your brand; quality, value, what you stand for - everything that contributes to how your company is perceived.
Improved Customer Retention
Simply put, if your users have a great experience and have a lesser experience on your competition's site, they will become YOUR customers.
A Better User Experience
A better perception of and response to your website equals happier website visitors.
More Conversions
Having an excellent user experience ensures that you receive a return on your investment, an investment that generates measurable values.
Atlanta Web Design Process
Discuss
Research
Understand
Analyze
 
Better Customer Retention
---
Research
Business Process
Wireframes
Concept & Revise
Professional Image
---
Design Handoff
Content Handoff
Program
Review & Revise
 
Excellent Usability
---
Usability Testing
Quality Assurance
Approval
Maintenance
 
More Conversions
---

---
Atlanta Small business & Local Website Design Packages
Affordable website design for Atlanta small businesses. Get a professional WordPress website that grows with your company and an established online presence from the start! Includes design, programming, and hosting. We have maintenance and SEO plans available as well. Perfect for small businesses!
We understand the need for an efficient and cost-effective solution without all the bells and whistles.
From logo design, print collateral, or digital marketing, we deliver a quality and affordable investment.
Whether you are looking to expand or have a start-up, we provide the services you need.
| | |
| --- | --- |
| Web Design | Website Design Company |
| Web Design Company | Professional Website Design |
| Website Development | The Best Local Web Design |
| Web Development | Website Design Near Me |
---
"Our Experience is Your Success!"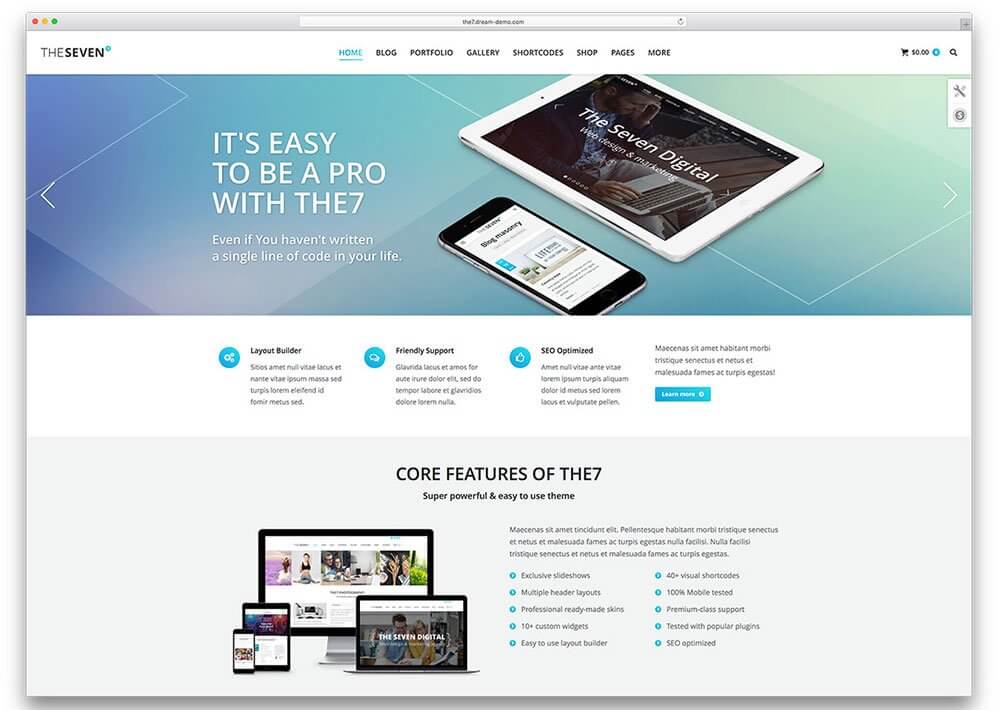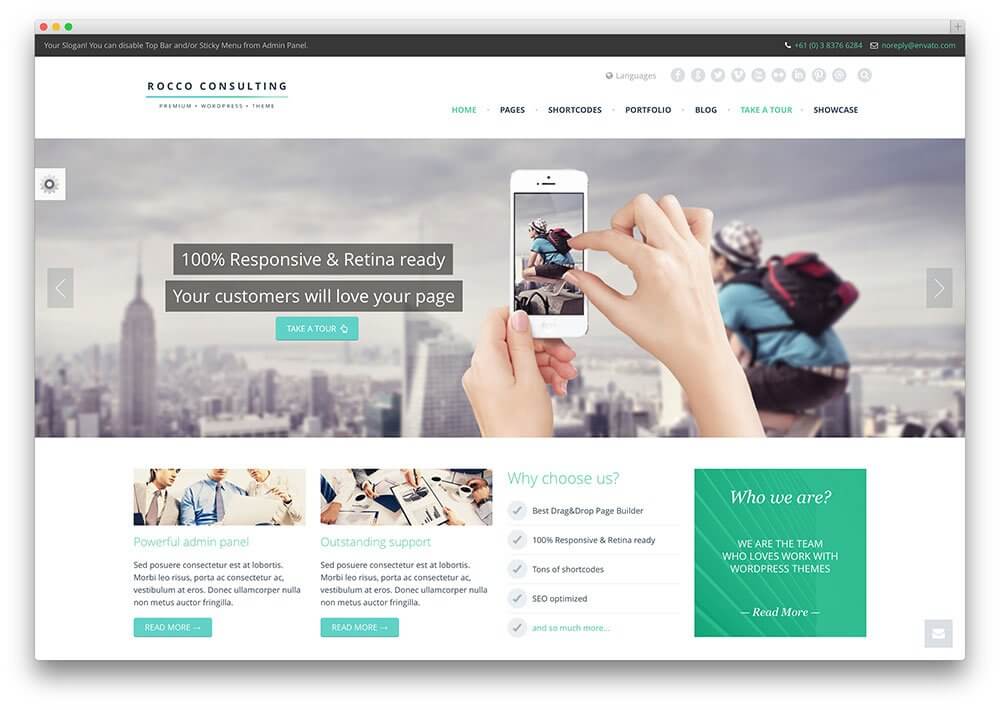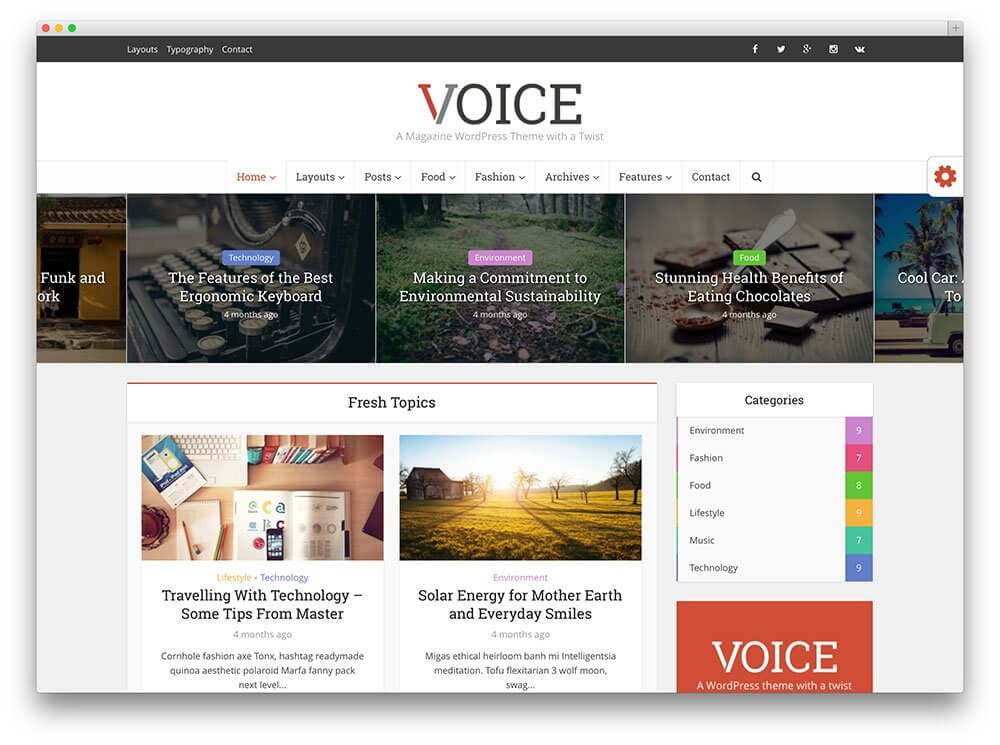 Atomic Design specializes in results-driven web development for businesses interested in superior web design & website development, and graphic design services.
Our web design services balance professional graphic design and straightforward usability so that visitors to your site find precisely what they are looking the first time they try. Not only do our web designers create visually stimulating layouts, but our programmers ensure that your site works as expected and that search engines can crawl and index your site for enhanced visibility.
Web design establishes the look and feel of your website and seamlessly creates the interface that your users will interact. It needs to be creative, appropriate, and usable. You want your website to succeed. Whether it is a new site or an existing site, you need it to deliver the results you are expecting. Your website design can make or break your marketing efforts. Traffic is significant, but traffic that converts is best.
Design plus content can make the difference in this success. Your brand, industry, and message must be communicated clearly in a visual manner that speaks to your website users.
Website design services include planning, positioning your website, creating site outlines, designing wireframes, writing and designing requirements, and user interface and usability design. Your web design will be further improved through user testing and focus groups.
We are an award-winning, internationally recognized, and nationally ranked web design company; with more awards than we can count.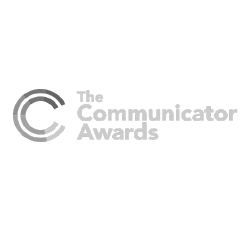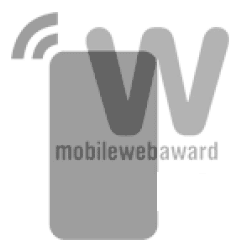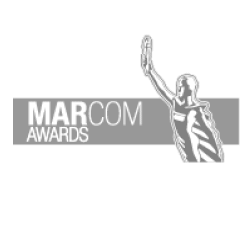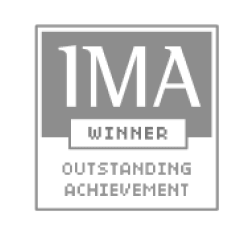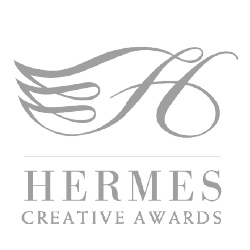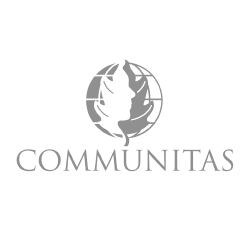 Getting Started is easy - reach out to us.
SEO - Increase your traffic, conversions & rankings.
Working with a local Atlanta, GA SEO company is the only way to go to ensure accountability and to receive a personal touch. We have been performing search engine optimization since 2001 before our competition even existed.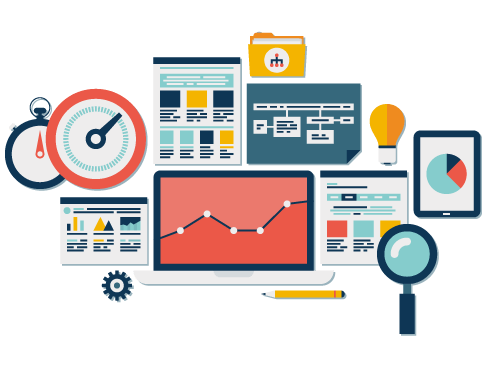 Don't just wait for customers to find you.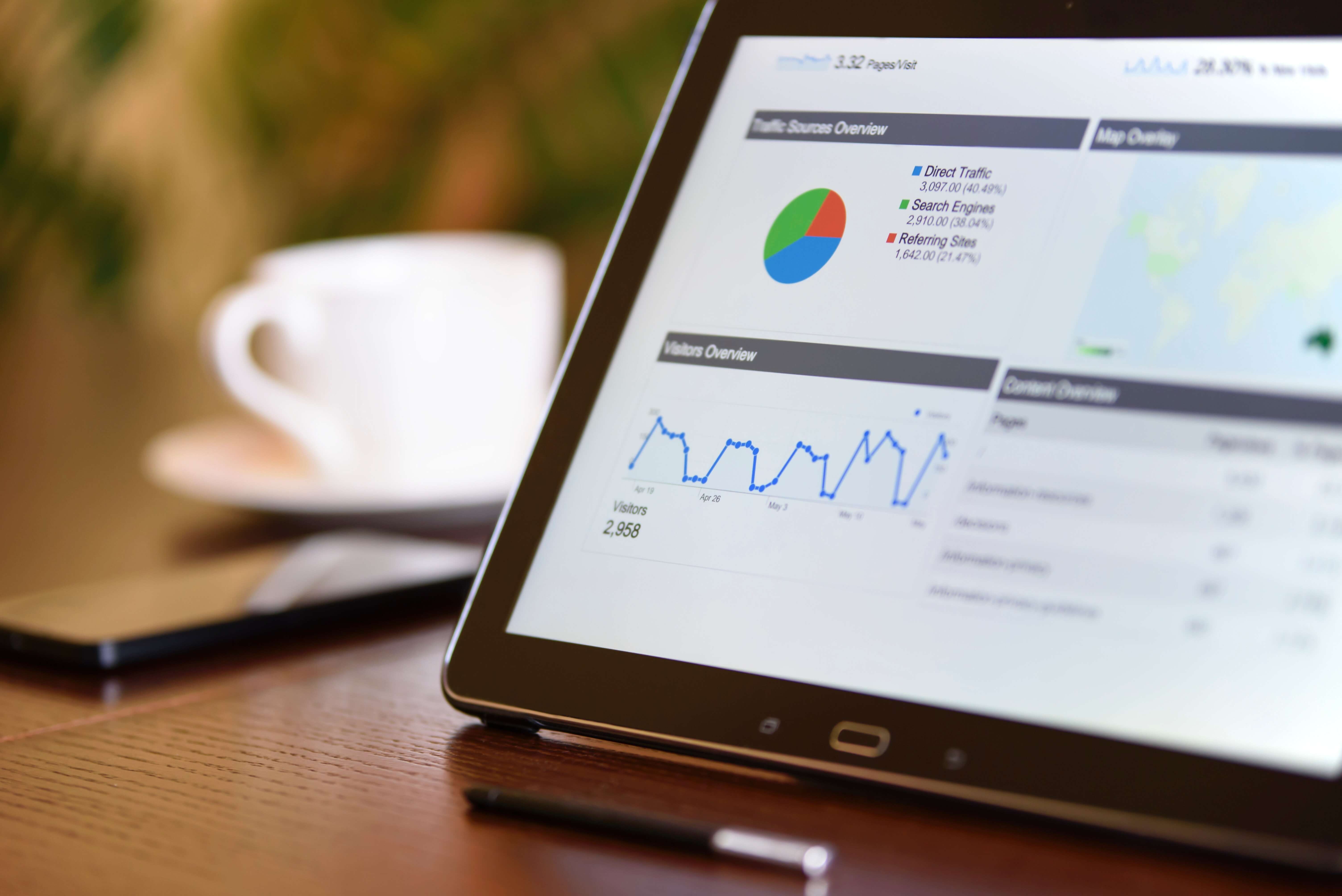 Drive targeted traffic to your website with our comprehensive Internet Marketing solutions. Our dedicated team of digital marketing experts works to give your business the most significant chance of success.
Search engine optimization (SEO) will increase your traffic
Social Media Optimization (SMO) will help you reach your audience
Pay-per-click (PPC) will help you with targeted ad campaigns
Optimized content, enhanced user experience, & testing will maximize results
Brand Strategy & Market Positioning will give your company unique value in competitive markets. Measuring Results Requires Data. We use:









What is Search Engine Optimization (SEO)?
SEO or Search Engine Optimization is the process of implementing strategies and techniques off and on your website to improve organic or "natural" keyword rankings within a search engine. Year after year results has shown that organic SEO provides a higher ROI than any other form of marketing.
Why do you need Atlanta SEO services?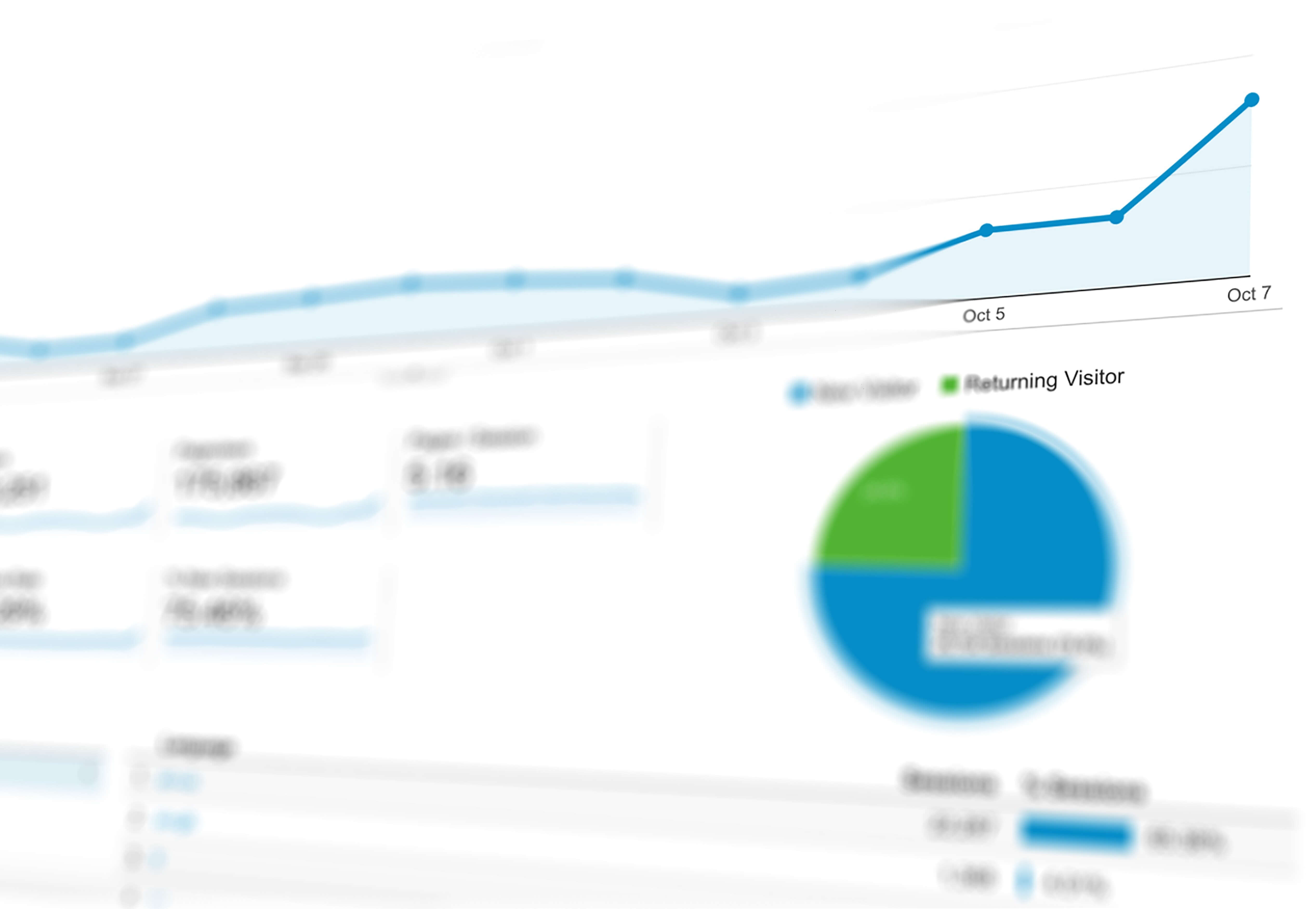 SEO is cost-effective, scalable, and delivers measurable results. 75% of search engine users don't look past the first page of results during a search. If your company isn't listed on the first page, you're suffering a tremendous opportunity lost. Your website traffic will exponentially increase as you begin to rank higher in search engines for your targeted keyword phrases.
SEO is a Constantly Evolving Industry
SEO in Atlanta is a process that involves continuous monitoring and adapting to algorithm updates. Our team of SEO specialists achieves results for our clients by continuously learning and adapting to changes in the industry. View case studies on our most notable accomplishments.
Atlanta, SEO That Gets Quantifiable Results!
An SEO company, such as Atomic Design, takes an extremely targeted approach to Internet marketing. We sit down with you to get an understanding of your target audience, the keywords you'd like to rank for, and what your company is trying to accomplish. This information is then used to create a custom SEO strategy, incorporating the necessary elements of search engine optimization.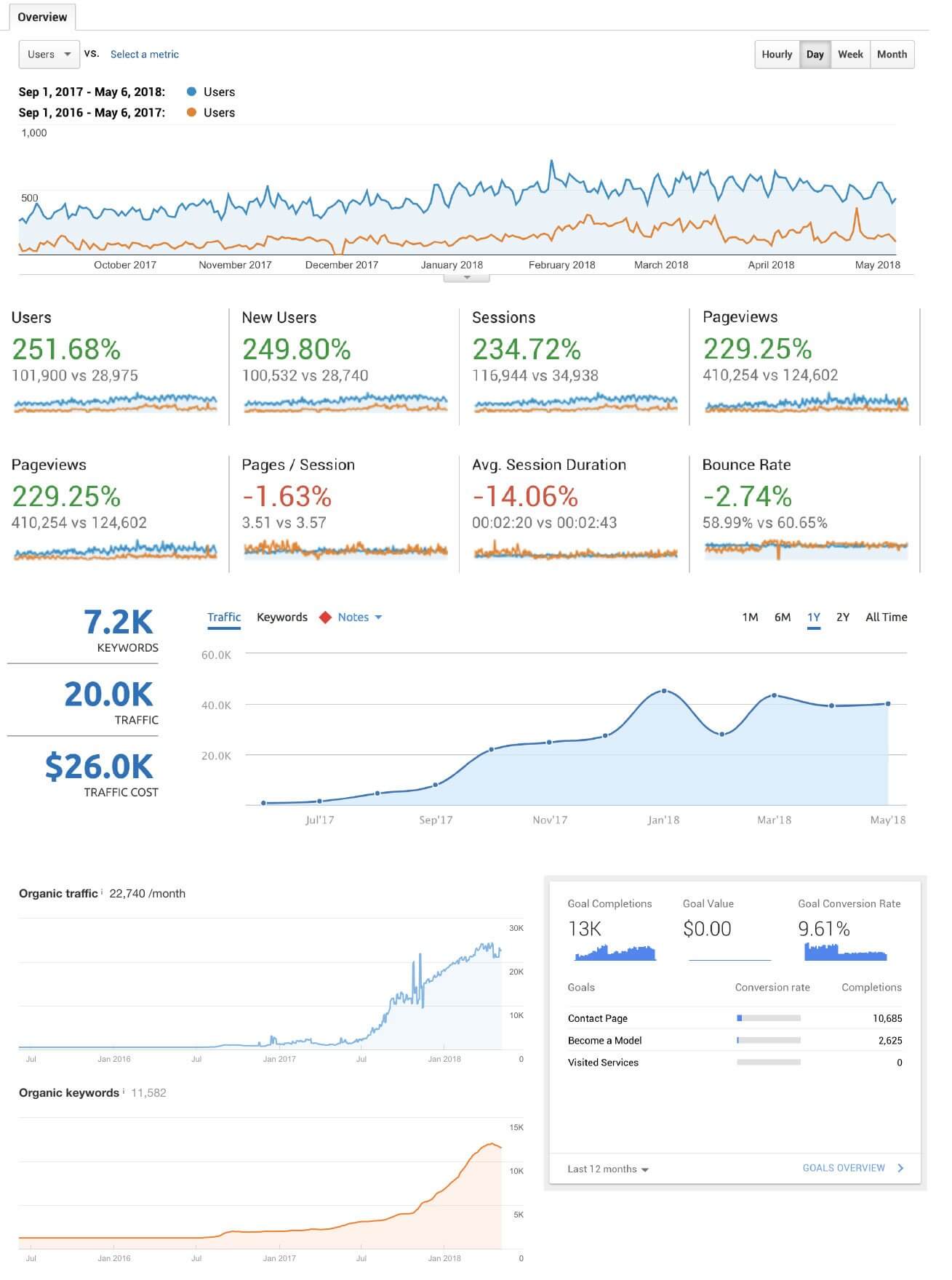 1

352% User Increase

This company came to us after performing SEO for a couple of years with results that were less than stellar. Within 90 days we had more than doubled their targeted traffic, and it kept going up!
2

Improved Analytics Across the Board

How do we know our SEO services drive targeted traffic? Because of sessions, page views and goal conversion rates all increase.
3

From 0 to Globally Ranking Industry Leader In ONE Year

A well-funded startup knew it needs more than their sales team to generate leads. That is when they turned to us to get them ranking globally for targeted keywords. The results speak for, and this company is thriving.
4

More Conversions

How are your website conversions? Do you even measure them? If you Google average website conversions you will see they are typically 2.3% - 5.3%. Targeted organic traffic leads to higher conversion rates.
Competitor Analysis
Landscape Analysis
Discuss
Research
Understand
Analyze
---
Establish Your Brand
Citations
Press Releases
Social and Web 2.0
Value Content
---
Technical website fixes
Content optimization
Website structure
Funnels
Speed
Mobile
---
Analytics
Review
Goals
Revisions
Repeat
---
Atlanta Small business & Local Website Design Packages
Affordable search engine optimization services for Atlanta small businesses that serve local customers. Every client has unique needs as it applies to a customer base. We can provide regional or small geo-targeted solutions for client websites that sell services or products to customers within specific regions. Statistics show that the majority of website visitors arrive through a search engine. Learn more about our small business SEO solutions.
We understand the need for an efficient and cost-effective solution without all the bells and whistles.
Not all businesses are in super competitive industries.
Tired of seeing your competition getting all the leads? Then our small business and local SEO services are what you need.
| | |
| --- | --- |
| SEO | Seach engine optimization |
| Digital marketing Agency | SEO Company |
| SEO expert | The best small business SEO |
| Internet marketing | Local SEO |
Atomic Design is an excellent partner and completely ran with our digital marketing strategy. I would highly recommend them to anyone looking to put together a comprehensive online marketing plan and more importantly get your site ranking with SEO.
Atomic Design went above and beyond in every step of the process! Working with this company was easy. Friendly, excellent communication, and quality work in a timely manner. Very impressed!
We had had enough of our current SEO provider giving us a song and a dance about how they were spending our money, and we were seeing no improvements in rankings for almost eight months. Within thirty days we knew we had made the right choice by switching to Atomic Design. We saw improvements in our rankings after only the first month. We are now in our fourth month, and our leads have significantly increased, and Atomic has become an integral part of our marketing mix!
Atlanta, GA SEO & Internet Marketing Services
SEO
Improving the visibility of a website or web page in search engines through organic or natural search results are the goal of search engine optimization. SEO considers how search engines work and user search. Our goal is to achieve first-page ranking for clients targeted keywords. Our professional SEO services provide maximum results.
SEO Consulting
Our SEO consulting services are designed for companies with internal marketing in place who feel they could use additional expertise. Working with your in-house team we offer design, programming, and search engine optimization services to ensure your marketing goals achieved. Any single service, or all three services, may be retained and to any degree of assistance. Our flexible retainer-based consulting services are sure to give your existing campaigns the extra boost you are hoping to achieve.
Social Media Marketing  
Social Media Optimization (SMO) is playing a more significant roll in online strategy and success. Marketers see higher results from integrating social components into their online marketing strategies. Goal setting and strategic planning are essential for social media. There are two categories of SMO which include adding social media features to the website itself, including sharing buttons, RSS feeds, user ratings, news, polling tools, and communities. The second category is promotional activities, which include blogging, participation in social groups and posting status updates.
Competitor Analysis
SEO Competitor analysis is a handy way to reverse engineer your competitions online marketing strategy and discover how they are doing so well. By examining a competitors website, we can determine how competitive your industry and keywords are as well as deciding proper techniques for your industry. Page word count, keywords, and finding links are examples of intelligence we can extract from this online analysis. Focus on real competitors, not the biggest, those who show up on the top three to five spots in the search engines for your keywords.
PPC Advertising
Pay per click or PPC advertising is the act of paying for ads to be listed in major search engines. The sponsored links you see when you perform a search are considered paid links. You bid on keywords related to your business to generate traffic. You pay when a visitor clicks on your ad and is also known as "cost per click,"  CPC, or "pay per click" and PPC. You can further increase your success by testing campaigns, writing effective ads, and complementing these ad campaigns on your website with useful landing pages.
Keyword Research
Selecting the proper keywords is the most critical first step in search engine optimization. Our expert SEO team will create a list of keywords that your targeted visitors would use to find your products or services. Choosing the wrong keywords can doom a campaign before it even begins. Research is imperative to achieve a first-page ranking for a variety of keywords; not just one or two. Keyword research assists in creating targeted web pages, pages that your potential customers are looking for, as well as competitor analysis.
Copywriting  
The often used saying that content is king is exceptionally accurate when it comes to optimizing a website. Search engines love good content; content that is relevant to your topic and that visitors will find beneficial. Good content, and avoiding duplicate content, will assist in the user experience, search engine ranking and generate more traffic. The end goal is to provide value to the reader and show that you are a subject matter expert.
SEO Audits
The first step of an SEO audit is to understand your existing situation, long-term goals, and review your website and competitors. Understanding the competitiveness of your online space is an integral part of setting expectations regarding results and commitment. You should realize that being in the top 10 ranking or page one for major search engines can be achieved, although only a handful of sites can make that claim, for any given keyword.
Website Architecture
Web design architecture is essential for top rankings. A website must be designed for SEO to succeed. A properly designed website will benefit your customers and satisfy criteria set by search engines. The best way to build a website is to include search engine optimization (SEO) best practices as well as implementing usability and keeping in mind your target audience. The architecture and design of your website will influence how crawl-able it is for search engines and the ease of navigation.
Analytics & Goals
As an Internet Marketing Company, there are many things to consider when deciding to launch an online marketing campaign. In addition to accounting for any existing traditional marketing campaigns, past online campaigns, and budgets, your long-term goals must be taken into account. Taking the time to plan is necessary for any future online marketing success.
Link Building
A strategic link building campaign provides the highest chances of online success. You need a combination of credible links and many links that are relevant to your industry and keywords. Results can be an increase in ranking for your site through fewer targeted links that produce more significant results. Link building is not about quantity or buying links; all links are not created equal. Two sites competing for the same keywords may rank very differently based on their linking strategies.
Online Branding
Through our engagement, our customers understand and, connect more effectively with their market to set a course for healthy growth. Our value model is based on helping our clients identify and close critical performance gaps, while also developing a customer-centered market approach, through a clear understanding of their customer's world. Achieving and maintaining top results in a competitive industry requires effort and constant monitoring. Your competition never rests and neither should your Internet-marketing.
Atlanta Graphic Design That Makes You Stand Out
With over two decades of graphic design experience we have probably designed everything. Some interesting design projects include movie theater signage, Houston Space Center graphics, Centennial Olympic pin catalogue, Official Kellogg's Merchandising logo, promotional material for million dollar giveaways, NASCAR car graphics, Kellogg's cereal boxes, Coca-Cola packaging, and Walmart logos.
Brochures  /  Catalogs  /  Promotional Graphics  /  Logos  /  Collateral  /  Magazines  /  Museum Graphics  /  Infographics  /  Icons  /  Photography and Photo Retouching  /  Video
Atomic Design started in a two bedroom apartment in Sandy Springs, a northern suburb of Atlanta, in 1995 as Hanna Design and Illustration. Atomic Design was incorporated in Atlanta in 1996 and was quickly recognized in Atlanta as a top web design firm and top marketing firm. We have been providing Atlanta web design and graphic design since day one and added SEO services in 2001. We are in the business of helping companies grown through digital marketing.
We place customer satisfaction at the top of our priorities and credit our desire to focus on technology and tactics that achieve results to our success. We believe in continually studying and testing within our ever-changing industry, and offering the best service to our customers. As a leader of digital solutions, we are here to provide you with our expertise and, more importantly, deliver results.
Our team is experts in their respective fields of graphic design, programming, and Internet marketing. They are equipped and continually trained to better serve you and all of Atlanta with your marketing goals. We encourage you to reach out to us and share the details on your project as well as your goals and expectations. The greatest joy we have is helping to launch a new business or being a piece that helps a company grow their bottom line. Let us bring our superior Internet marketing services to your organization. We believe that when we excel, your entire organization does too.
One of the things our clients love most about us is our transparency. We explain upfront what you are getting with every website, and there are no surprises. With the ongoing SEO services we provide reports and show you the tactics we implemented, even giving access to what we have created. You own what you paid for.
With an established clientele, Atomic Design Atlanta has continued to branch out but only taking on a limited number of clients and any one time. Our controlled client base enables us to focus on you and provide the attention your campaign deserves. Our core services include search engine optimization, website design and development, and design.
MAIN INTERNET MARKETING SERVICES
Atomic Design Atlanta, GA
3232 Roswell Rd NW Unit B
Atlanta, GA 30305
---
Monday           9:00 am - 5:00 pm
Tuesday           9:00 am - 5:00 pm
Wednesday     9:00 am - 5:00 pm
Thursday         9:00 am - 5:00 pm
Friday               9:00 am - 5:00 pm
Saturday         Closed
Sunday            Closed
We accept major credit cards and PayPal

Atlanta is the capital of Georgia and the states most populous city. It is located in the Northwest part of the state and is the seat of Fulton County.
Atlanta was founded as a transportation hub in 1837. The city was almost entirely burned to the ground during the American Civil War. Since then it has rebounded to become the ninth largest metropolitan area in the United States, the unofficial capital of the New South.
Atlanta's economy is the eight-largest in the country and is home to many global companies including The Home Depot, Delta Air Lines, CNN, TBS, Cox Enterprises, The Weather Channel, The Coca-Cola Company, AT&T, and UPS. The city has an extremely educated work force which attracts many corporations. 75% of Fortune 1000 companies conduct business operations in the city.
With a highly educated workforce, 45% of adults aged 25 or older have a minimum of a four-year college degree, you would imagine the city has its share of excellent colleges, and you would be correct. Atlanta has over thirty colleges and universities. Some of the top schools include Georgia Institute of Technology, Georgia State University, Emory University, Spelman College, Clark Atlanta University, and Savannah College of Art and Design.
Sports are popular in Atlanta. Local teams include four professional franchises; the Atlanta Braves, Atlanta Hawks, Atlanta Falcons, and Atlanta United FC. Major sports complexes include Suntrust Park, Philips Arena, and the newest complex, Mercedes-Benz Stadium. The Centennial Summer Olympics were hosted in 1996. Two Super Bowls, PGA Championships, NHL All-Star Game, NBA All-Star events, and NCAA Final Four Men's Basketball Championship events.
Atlanta has its share of parks, nature preserves, and gardens. Some local favorites include Piedmont Park, Centennial Olympic Park, Woodruff Park, Chastain Park, Chattahoochee River national Recreation Area, and the Atlanta Botanical Garden. If you leave the city you are not far to lakes and mountains, including the foothills of the Appalachian Mountains and the Chattahoochee National Forest. Lake Lanier is a favorite boating spot for locals.
Tourism is a major form of income for the city. Atlanta is the seventh-most visited city in the US with over 35 million visitors a year. The most popular attractions include Martin Luther King Jr. National Historic Site, Atlanta Cyclorama and Civil War Museum, the World of Coca-Cola, Carter Center, Georgia Aquarium, and Zoo Atlanta. Major festivals include Atlanta Dogwood Festival, Atlanta Film Festival, and Music Midtown.
Atlanta suburbs include Sandy Springs, where Atomic Design began, Dunwoody, Buckhead, Marietta, Norcross, Union City, Ellenwood, Decatur, Brookhaven, North Druid Hills, Lilburn, Duluth, Alpharetta, Roswell, Kennesaw, Suwanee, Lawrenceville, Cumming, Woodstock, and Douglasville. Further out from the city you will find Conyers, Snelville, Buford, LaGrange, Carrolton, Adairsville, Jasper, Flowery Branch, Macon, and Columbus Georgia.
Atlanta is considered one of the best places to raise a family and wins numerous recognitions. In 2010 Forbes' 2010 list of Best Places To Raise A Family in the U.S. landed Atlanta in the number three spot. Many people move away from the city only to return years later; they always come back. If you were raised in Atlanta, you know the weather can be harsh, especially the winters. You knew that no matter how much snow fell it wasn't very likely that you would get a snow day and be able to stay home from school. The annual snowfall is 95 inches annually, so you grow up knowing how to drive in the snow and ice.
When talking about Atlanta you can't forget that is a major commercial and transportation hub, boasting one of the busiest airports in the world. Hartsfield-Jackson Atlanta International Airport has been considered the busiest in the world since 1998, by number of landings and take-offs. Now it is considered the busiest in passengers and flights. The airport accommodates 100 million passengers per year.
Get Started on a new web design or increase your online exposure with SEO. We are here to help.
Watch Our Atlanta, GA Web Design & SEO Video
Get Started on a new web design or increase
your online exposure with SEO. We are here to help.
Christopher J. Hanna is an entrepreneur known for founding Atomic Design an Internet marketing company that specializes in search engine optimization (SEO) and web design, as well as TSM Agency. He sold his first six figure business at the age of 25 and has helped over 1,000 business over the years. He now consults other agencies and businesses in digital marketing.