Nashville Web Design Company
From mobile to marketing - everything you need to succeed online. We make it easy
Nashville Web Design Done Right!
ᐅ Atomic Design has been providing ✅ award-winning web design and ✅ graphic design services to clients since 1996. We are a nationally ranked best web design company and best digital marketing agency. Our Nashville web design plus digital marketing services achieve local and global rankings.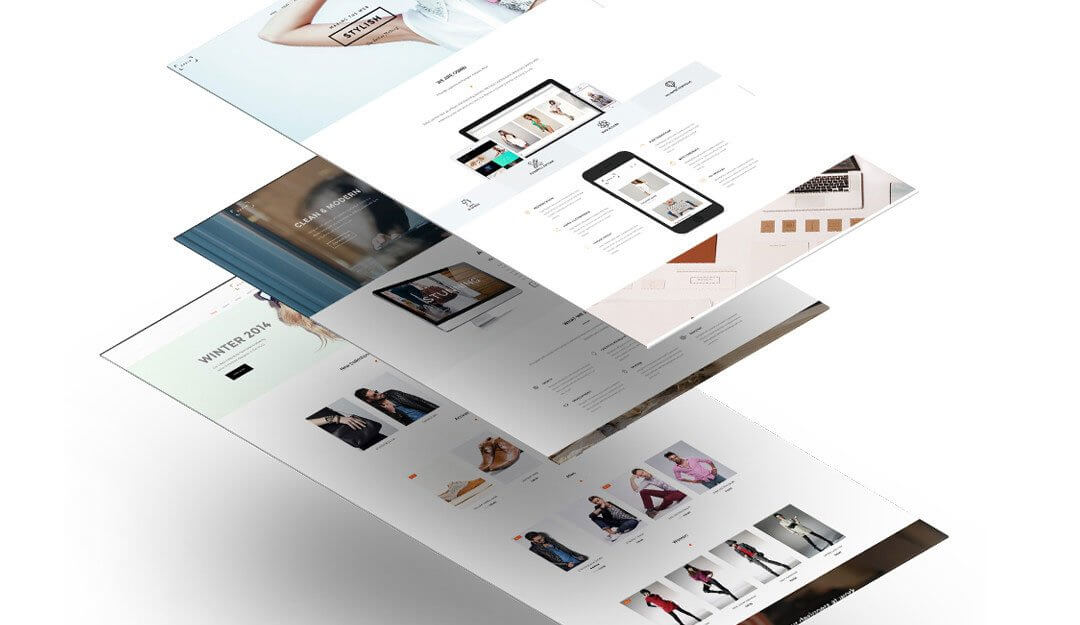 Our Digital Marketing Services Are Different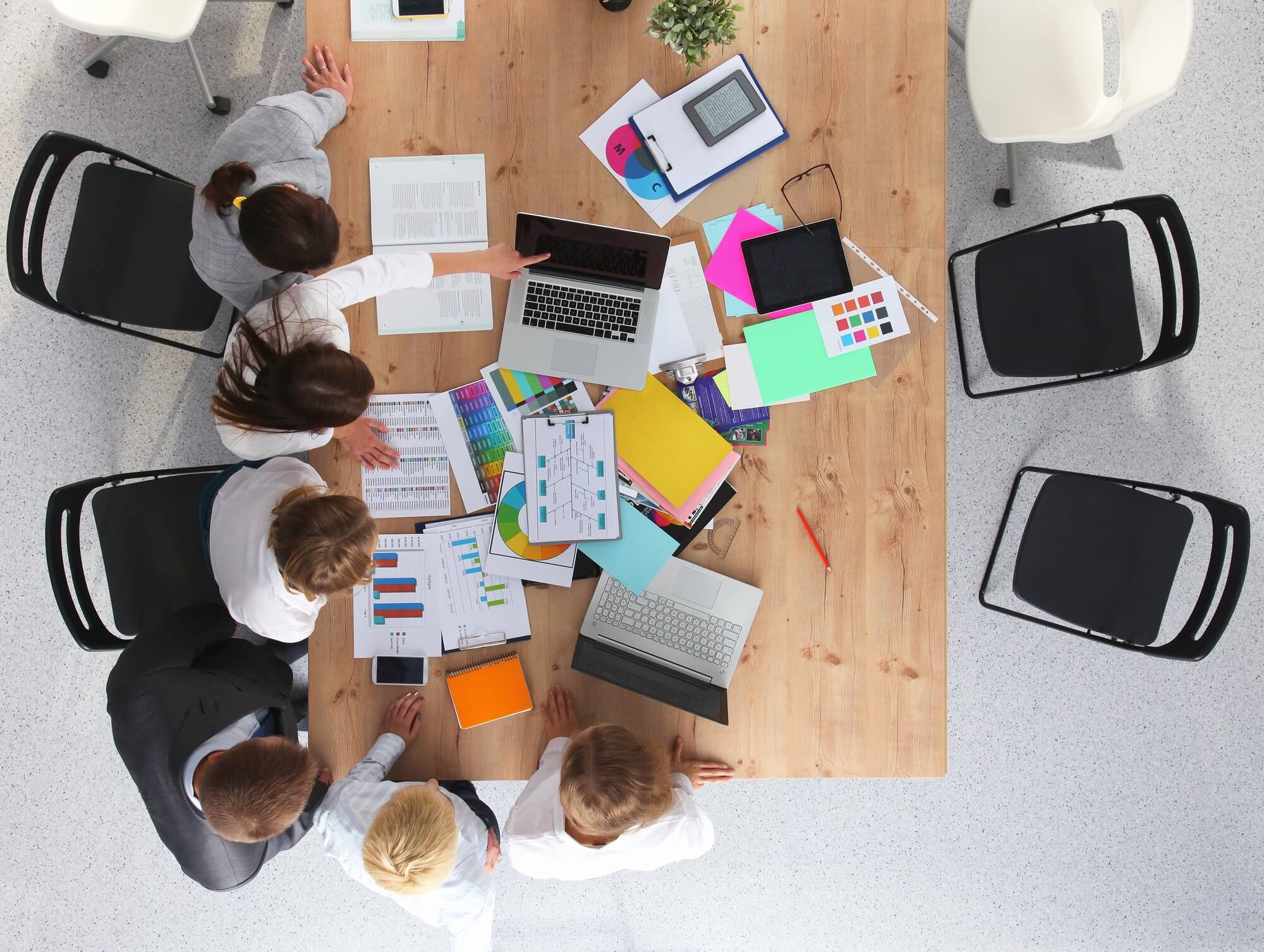 Our approach has always been one of transparency. Have you ever been frustrated over paying an invoice and not understanding what exactly you are receiving in return? We get it. Web design companies are cryptic, mainly because they don't really know what they are doing but are happy to take payment. We layout clearly what you are getting with your new website or eCommerce store and demonstrate what tasks we have completed every month for inbound marketing services and search engine optimization. Atomic Design has worked with small businesses and fortune 100 companies alike. We apply the same proven methodologies to every project.
Nashville, TN Web Design & Digital Marketing Services
---

SEO
Rank on page one of major search engines for your targeted keywords and generate quality leads. Search engine optimization is the preferred tactic.
---

Social Media Marketing
Monitor your brand and content marketing and communicate through social media like Facebook, Twitter, and other networks.
Internet Marketing
Quality content marketing is vital and driving factor for your digital presence. Search engine optimization is just one tactic.
---
Website Design
Express your brand and create an online marketing presence your competition will envy, all through your new web design. Other design services such as logo design are also available.

Mobile WordPress Design
Create an enjoyable experience for your users on any device, mobile, tablet, laptop or desktop using the powerful features of WordPress.

---
Programming
Stable websites, content management systems, and web-based applications that work per your requirements.
Landing Pages
Landing pages, a part of web design and content marketing, are vital to conversions and can make or break any marketing campaigns.
Calls-to-Action
Content marketing must deliver leads. Streamline communications and improve leads that convert into customers with impactful calls-to-action.
---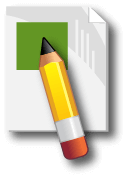 Email Marketing
Email marketing is another content marketing tactic. Effectively Nurture relationships with powerful and cost-efficient inbound marketing.
ADDITIONAL NASHVILLE WEB DESIGN SERVICES
Hosting
Work with one partner for all of your web-based needs and our reliable hosting solutions.
Maintenance & Support
Most websites need some support or maintenance to run reliably. A standard offering of design companies.
---
Graphic Design
Traditional Nashville graphic design services are still offered though not requested as often as they used to be!
A User Experience Your Users Will Love
Using an integrated approach to web design, we produce websites with a stellar user experience that convey the value
of your products and services. Your website will recieve more targeted traffic which translate into more leads and
customers. If you are looking for the best Nashville web design company and web designers look no further!
Web Design Expertise & Partners Nashville Web Design Done Right!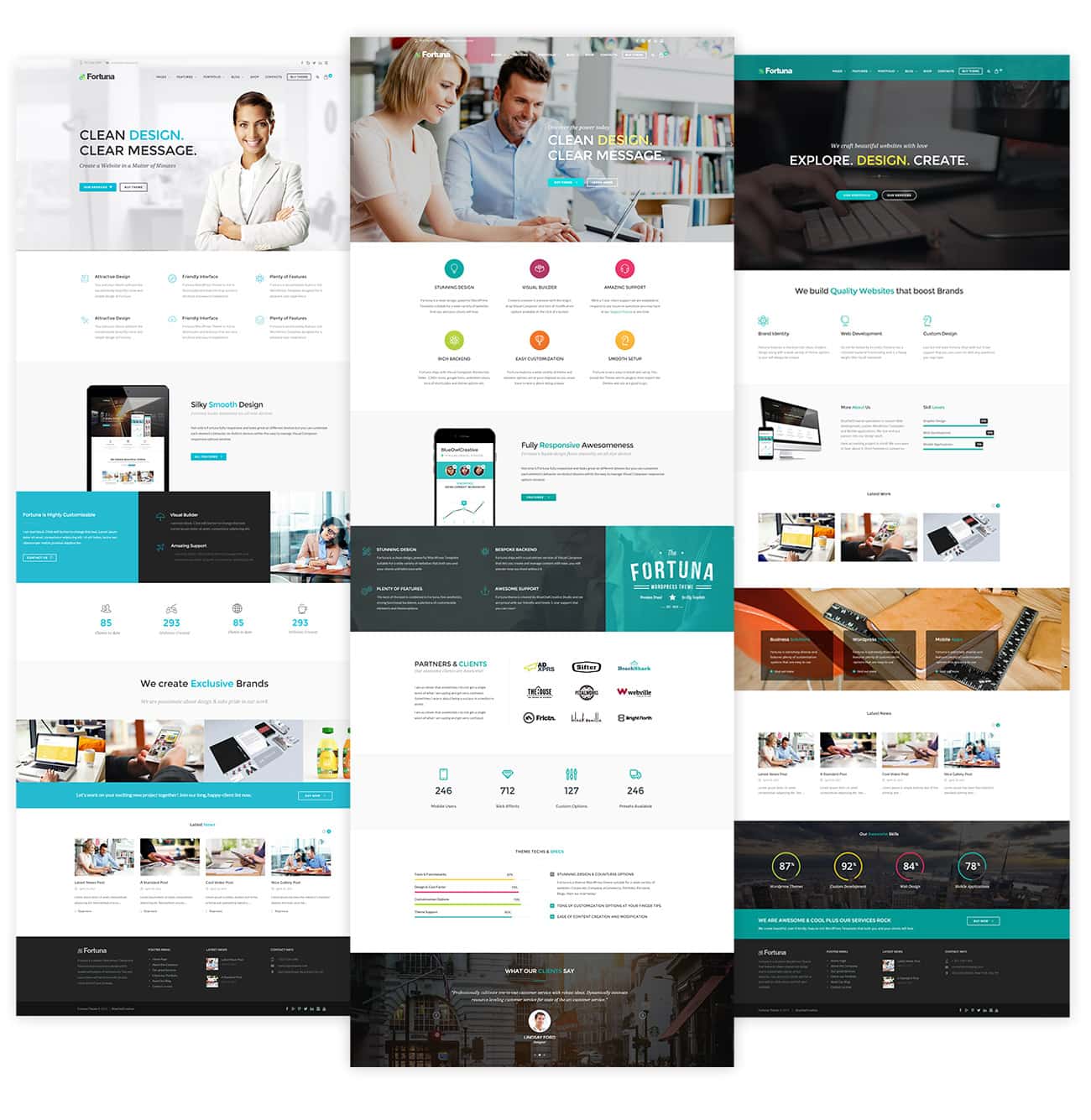 Proper Branding
A well-built website with award-winning web design will expresses your brand; quality, value, what you stand for - everything that contributes to how your company is perceived. Ask about our brand and logo design services.

Improved Customer Retention
Simply put, if your users have a great experience and have a lesser experience on your competition's site, they will become YOUR customers.

A Better User Experience
A better perception of and response to your Nashville website design equals happier website visitors. Expert web design can make it happen.

More Conversions
Having an excellent user experience ensures that you receive a return on your investment, an investment that generates measurable values.
Our Nashville Web Design Company Process
Discuss
Research
Understand
Analyze
 
Better Customer Retention
---
Research
Business Process
Wireframes or web design
Concept & Revise
Professional Image
---
Design Handoff
Content Handoff
Program
Review & Revise
 
Excellent Usability
---
Usability Testing
Quality Assurance
Approval
Maintenance
 
More Conversions
---

---
Nashville, TN Small businesses & Local Web Design Packages
| | |
| --- | --- |
| Web Design | Website Design Company |
| Web Design Company | Professional Website Design |
| eCommerce | The Best Local Web Design |
| Web Development | Website Design Near Me |
Atomic Design is an affordable marketing agency and web design company for Nashville small businesses. Get a professional WordPress website design that grows with your company and an established online presence from the start! Includes design, programming, and hosting. We have maintenance and marketing plans available as well. Web design that is perfect for eCommerce or small businesses!
We understand the need for an efficient and cost-effective web design solution without all the bells and whistles.
From logo design, print collateral, or digital marketing, we deliver a quality and affordable investment.
Whether you are looking to expand or have a start-up, we provide the web design & eCommerce services you need.
---
"Our Experience is Your Success!"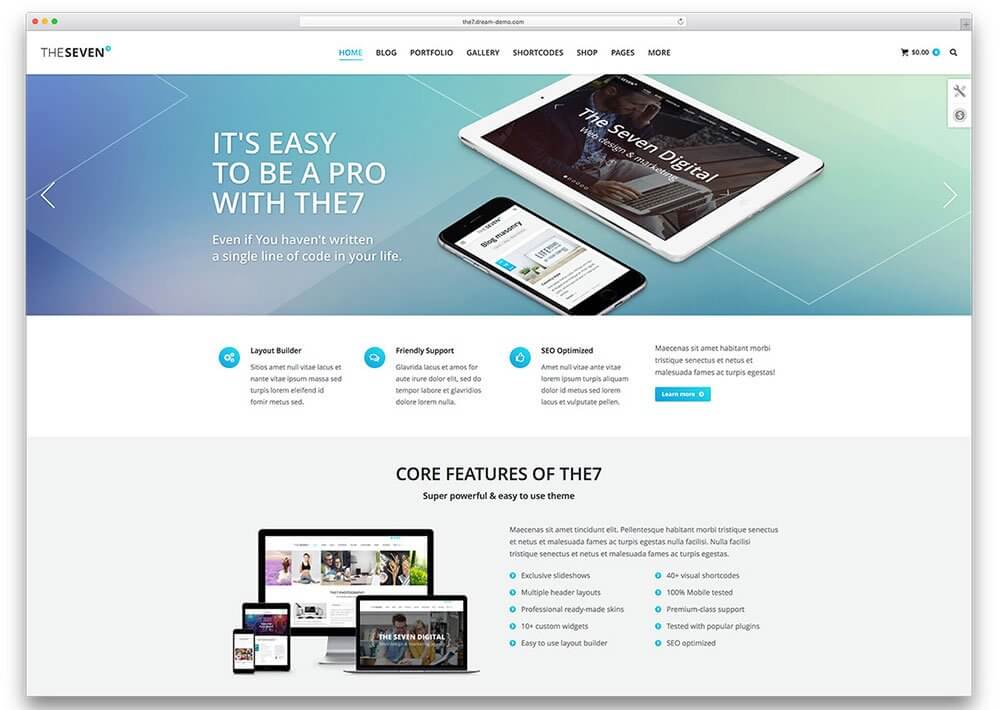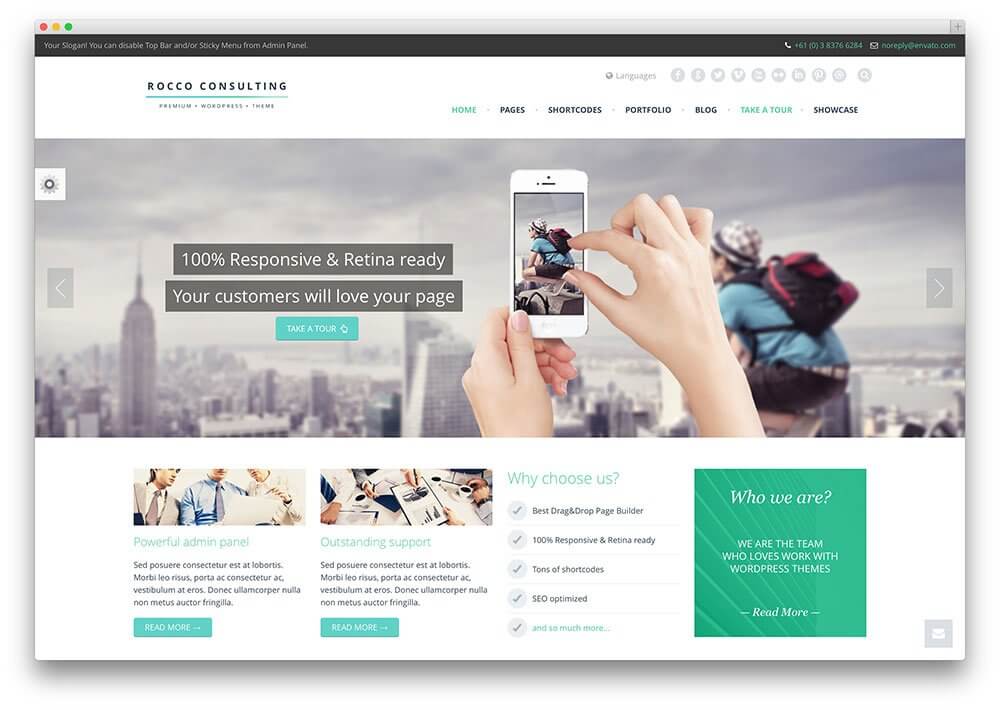 Atomic Design, a digital marketing agency, specializes in results-driven web design and development for businesses interested in superior web design & website development, and graphic design services. Many web design companies claim to know what they are doing but very few do. Our web designers are some of the best and most experienced in the industry and know how to reinforce content marketing through visuals.
Our Nashville web design services balance professional graphic design and straightforward usability so that visitors to your site find precisely what they are looking the first time they try. Not only do our web designers create visually stimulating layouts, but our programmers ensure that your site works as expected and that crawlers can access and index your site for enhanced visibility.
Web design establishes the look and feel of your website and seamlessly creates the interface that your users will interact. It needs to be creative, appropriate, and usable. You want your website to succeed. Whether it is a new site or an existing site, you need it to deliver the results you are expecting. A website design company can make or break your marketing efforts. Traffic is significant, but traffic that converts is best.
Web design plus content can make the difference in this success. Your brand, industry, and message must be communicated clearly in a visual manner that speaks to your website users. We also offer Nashville SEO services, or also known as search engine optimization, for those looking to increase their organic site rankings and visitors.
Nashville, TN web design services include planning, positioning your website, creating site outlines, designing wireframes, writing and designing requirements, and user interface and usability design. Your web design or eCommerce store will be further improved through user testing and focus groups. Every website design project takes digital marketing best practices into account. Our clients range from small businesses to large corporations.
Atomic Design's Creative director is the most experienced web designer we know. It would be very difficult to find anyone who started designing websites before 1996. Chris is one of the few.
OUR WEB DESIGN COMPANY AWARDS
We are an award-winning, internationally recognized, and nationally ranked web design company; with more awards than we can count. We are a website design company you can count on.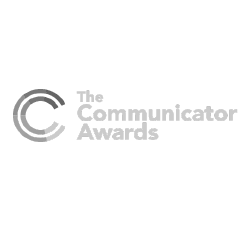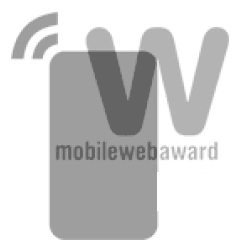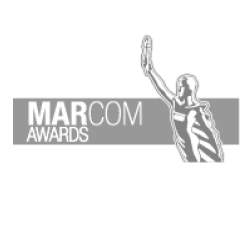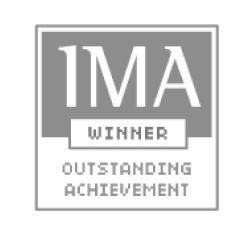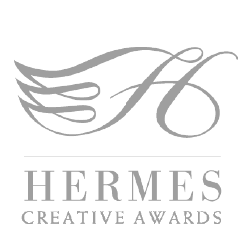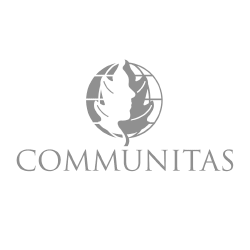 Getting Started is easy - reach out to us.
Increase your traffic, conversions & rankings.
Working with a local Nashville web design company is the only way to ensure accountability and to receive a personal touch. We are one of the very few design companies that have been performing web design and development since 1996, before our competition even existed. That makes us a dinosaur in the digital realm of website design.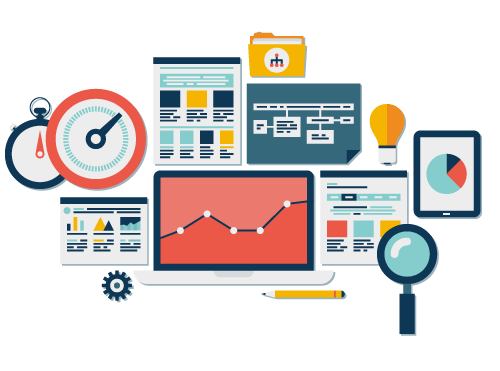 Don't just wait for customers to find you.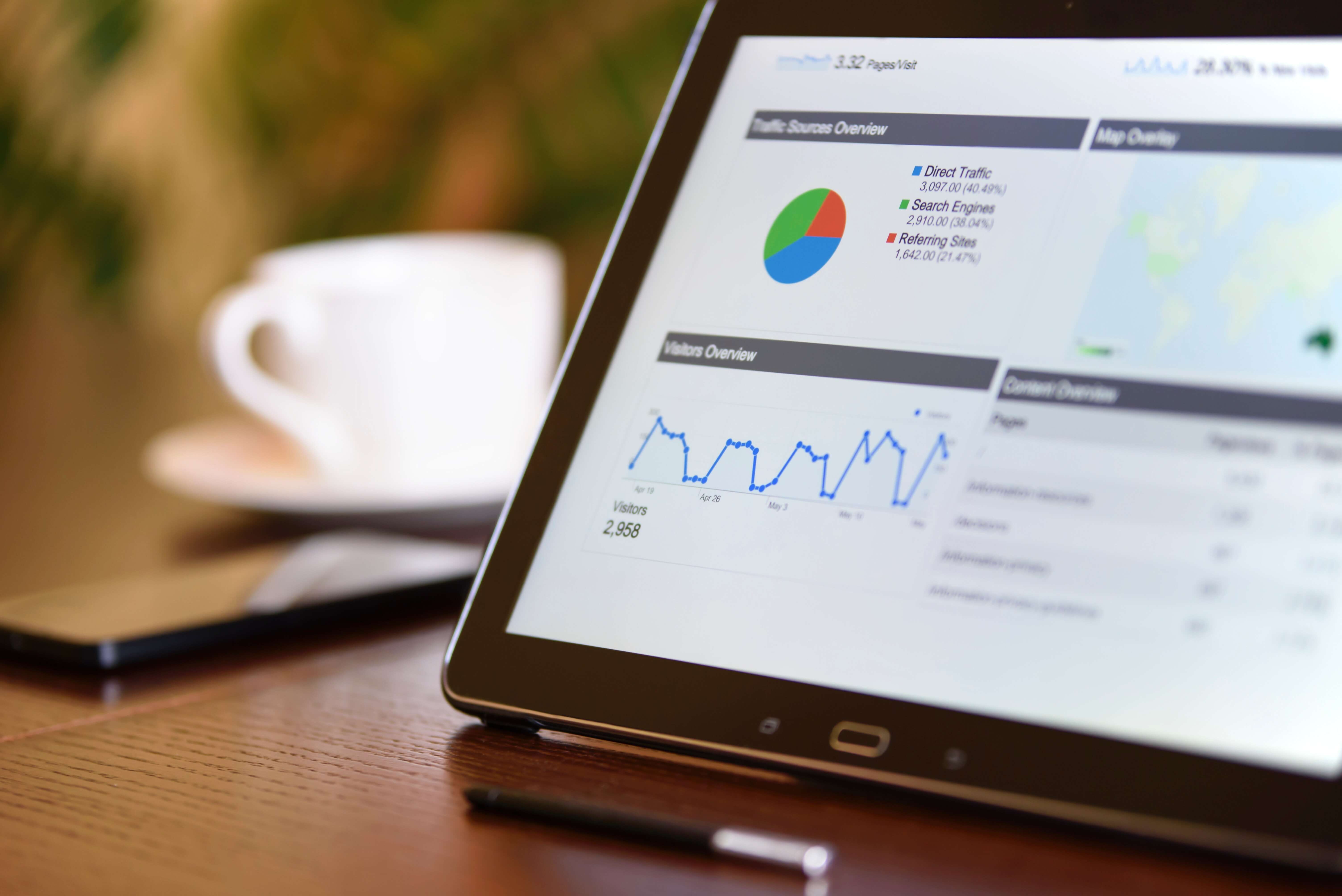 Drive targeted traffic to your website with our comprehensive Internet Marketing solutions and website design services. Convert your traffic with our Nashville web design which delivers a superior user experience. Our dedicated team of digital marketing experts works to give your business the most significant chance of success. Not all design companies are experienced with:
Search engine optimization, or Nashville SEO will increase your traffic
Social Media Optimization (SMO) will help you reach your audience
Pay-per-click (PPC) will help you with targeted ad campaigns
The best web design will impress site visitors.
Optimized content, enhanced user experience, & testing will maximize results
Brand Strategy & Market Positioning will give your company unique value in competitive markets.
Nashville Web Design Services
Are you looking for the best web design company? With over two decades of website design and web development experience, Atomic Design produces exceptional solutions for corporate and small business websites and is one of the top web design companies in town. Benefits of a professionally designed website include:

Website Design
Award-winning graphic design that provides industry leading user experience for your brand.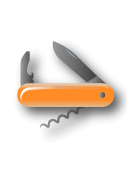 Programming
Stable websites, content manage ment systems, and web based appli cations that keep your website running smoothly.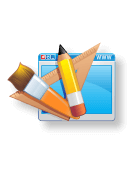 Graphic Design
Traditional graphic design services are still offered though not request ed as much as they used to be!

WordPress Design
Create an enjoyable experience for your users on any device, mobile, tablet, laptop or desktop using the powerful features of WordPress.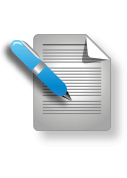 Landing Pages
Landing pages can make are break any marketing campaigns and are vital for conversions.
Calls-to-Action
Let your website visitors know what action they are supposed to be taking and don't make any assumptions.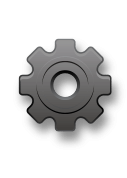 Hosting
Work with one partner for all of your web based needs with our reliable hosting solutions.

Maintenance & Support
Most websites require some type of support or maintenance to run reli ably. Programming Language & Technical Capabilities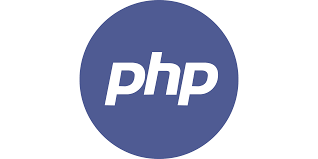 PHP is a scripting language that is ide ally suited to Linux hosting environ ments. It is an open-source language, which is free, flexible, and adaptable.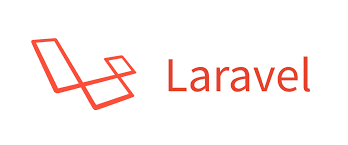 Laravel is becoming a more and
more popular open source web
framework. It follows the model-view-controller, or MVC architectural pattern and is based on Symfony.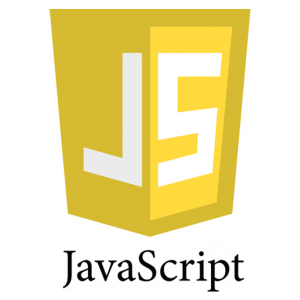 JavaScript, or JS, is an object-ori ented computer programming lan guage used to create interactive effects within web browsers.

Microsoft's Active Server Page lan guage is used extensively for data base-driven applications. ASP.net sup ports compiled languages such as C# and Visual Basic and is widely used with Microsoft's SQL Server Database.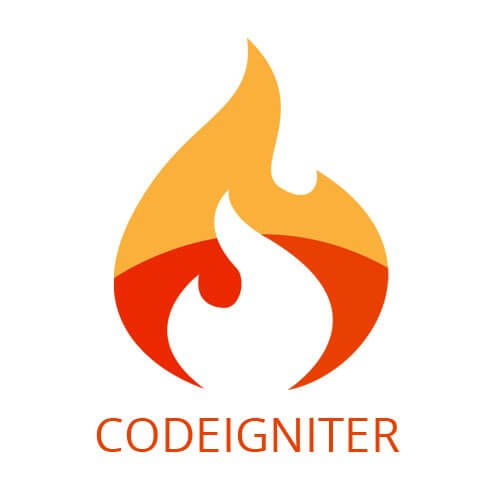 CodeIgniter is another open source PHP framework our web design company develops in. It is built for developers who need a simple and elegant toolkit.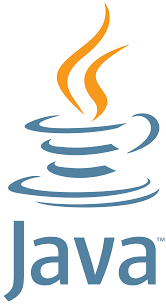 Java programming language re quires the presence of a software platform in order to execute com piled programs. It is best used for applications on your computer.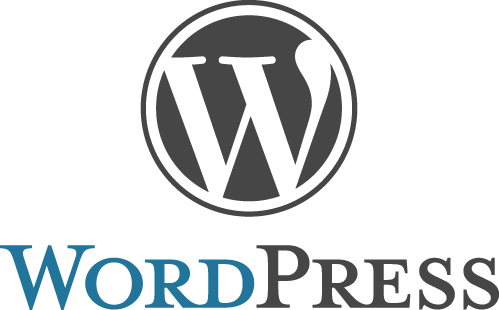 WordPress is our preferred web design and development platform. It is open source,
powerful, and flexible.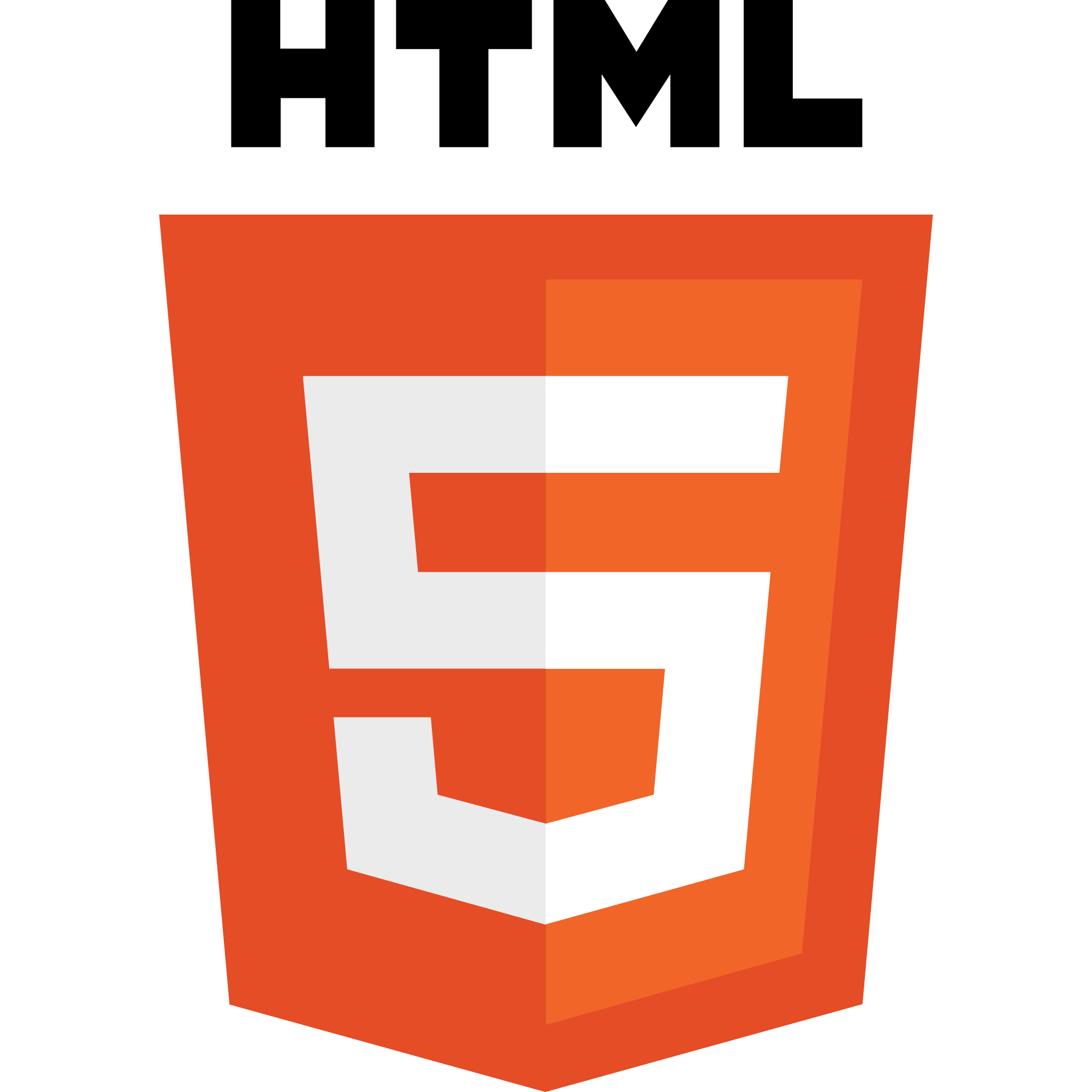 HTML stands for Hypertext Markup Language and is the standard markup language for creating web pages and web applications.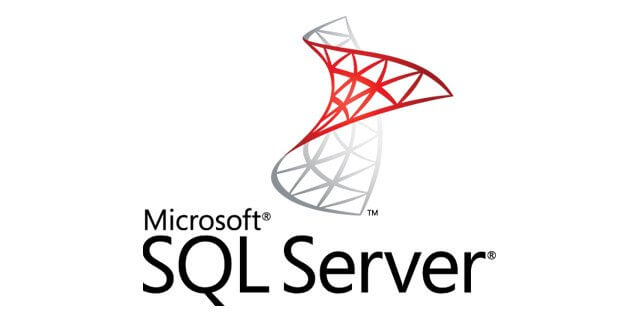 SQL database scripting language is one of the most widely used in enterprise web development. MS SQL Server is very flexible and power ideal for running web applications.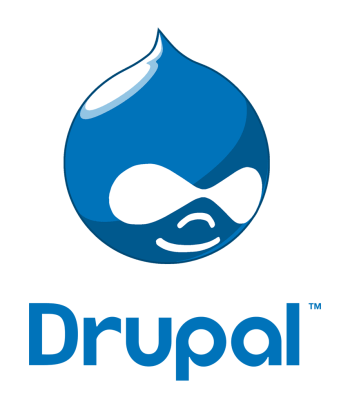 Drupal is another popular open source CMS for website design.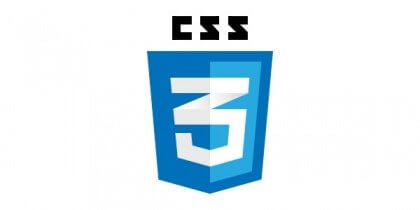 CSS, or Cascading Style Sheets, is a style sheet language used for de scribing the visual presentation of a web page.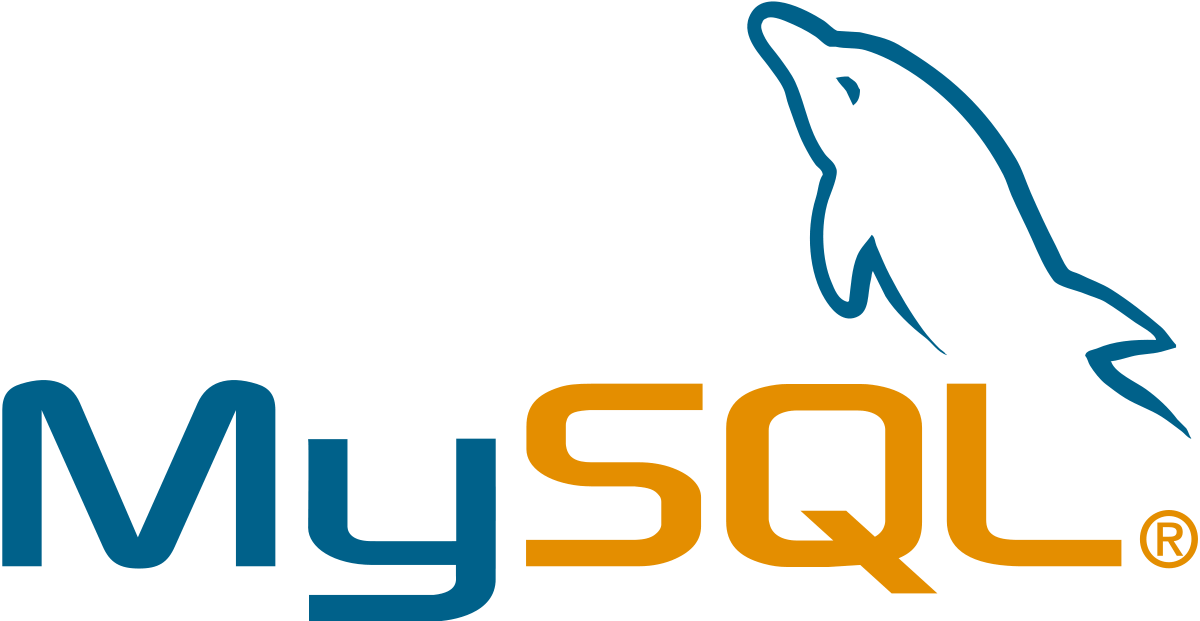 MySQL is an open source, free to use database scripting language.
Looking For The Best Nashville Web Design Company?
Are you looking for the best web design company? With over two decades of website design and web development experience, Atomic Design produces exceptional solutions for corporate and small business websites and is the best web design company in town. Benefits of a professionally designed website include: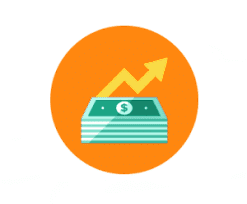 More
Conversions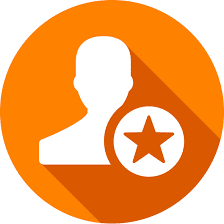 Better
Customer Retention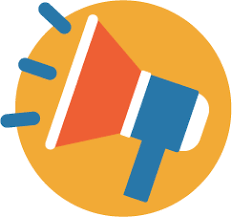 Branding That Conveys
Your Message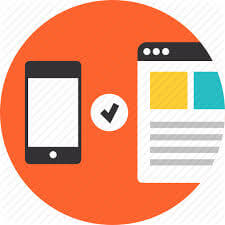 Superior
Usability
Web Design that Satisfies You and Your Visitors
With a commitment to designing the best possible experience for the end user while expressing your brand, it is no wonder that our work is internationally recognized. Our website design portfolio speaks for itself. From design to user testing, we design websites that work for more than just search engines.
• Award-winning web design means more customers through trust.
• Better navigation and layout makes a better user experience.
• Usability testing and focus groups ensure maximum conversions
Web design cannot exist separate from marketing and IT. A proper website integrates all three-web components during the design phase; design, programming, and online marketing. The result takes all elements of web design into account, delivering a final product that meets your marketing goals, reinforces your brand and appeals to your end users.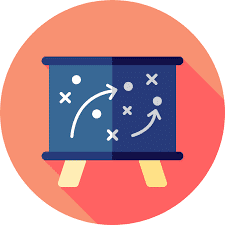 The first step to any website project is planning. You must ensure that all participants are on the same page, stakeholders have provided feedback, and your sales and marketing goals are aligned.
Web design is the organization and aesthetic presentation of content through the web using a web browser. Content design may include text, graphics, images, video production, documents or applications. Web design incorporates information architecture and the layout of pages and merges them with branding.
Website designers can count on a complex activity depending on the size and scope of the website. Planning your website before beginning designs is essential. You need to map out the site structure with a site outline, develop content, outline functionality with a requirements document, establish the purpose of the website, and define the target audience.
The website planning process is broken down into the design phase, which includes everything that happens before going to programming, and the programming planning phase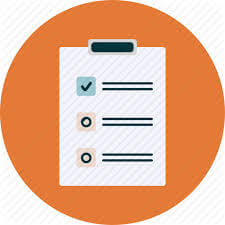 Defining the purpose of your website and who is your target audi ence is the first step to successful website design. Your site must have focus, clarity and purpose. Instead of trying to appeal to ev erybody you should focus on a targeted market.
Understanding of your demographic has a substantial influence on the creative direction and content. Define your target audience first and base your functionality and content second. Your design will be much different if you are targeting attorneys versus a social portal for mothers. Your branding should reinforce your mission and reflect your audience. Your plan should include what action you want your visitors to take during or after their visit.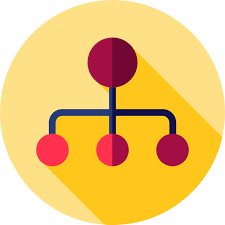 Outlining your website helps you to keep organized and give your plan structure. A simple outline gives you a snapshot, of the scope of your project and the workload you have in store. All essential topics should be mentioned such as categories, subcategories, and products or services. You create wireframes at this stage. Your outline influences navigation and page layout.
Your website outline is a written outline of the categories and content of your website and supports your marketing strategy. Using a site outline creates an organized map of your site. Starting with a draft, you will have a visual representa tion of how your site is organized and what content you will need to create. It will also serve as a guide for your navigation and orga nization of categories and subcategories. Organization is the key to any successful website design.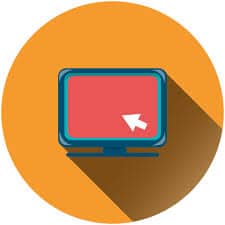 If your website has functionality, web applications that facilitate participation by your users, then you are going to have to define these interactions before they are programmed. Communication may involve rich Internet applications, outlines for user interaction within the site, or service-oriented architecture, apps that integrate with users. Either way, you must articulate this interaction to your design and programming team.
Building a website with functionality requires a clear idea of what features and functionality your site will need designed. Your requirements document provides developers and web designers a clear description of site functionality and workflow.
Web design functionality, based on a requirements document enables you to see how user interface and systems work together before entering the programming stage. This document is very effective at keeping costs down because it is much easier to make changes in the design stage instead of having to do so after the system has already been programmed.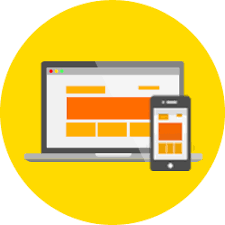 Wireframes are basic blueprints that define a web page's content and functionality. They do not incorporate web design elements such as color, logo design, graphics, images or fonts. Wireframes and sitemaps make up the essential components of information architecture. They convey general page structure and content requirements enabling you to focus on function and not be distracted by website design.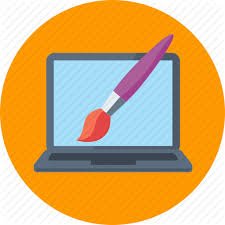 Based on your wireframes and functionality requirements, our designers begin your design. You must account for branding and target users, marketing objectives and the purpose of your web site. Design and usability play an essential role in conversions, repeat visits, and user experience. Our Nashville web design team are trained and work with marketing to ensure that design meets goals, and us ability standards are maintained.
The design of all unique pages and functionality need to be completed before going to programming. Let us know if you are in need of logo design for your new site.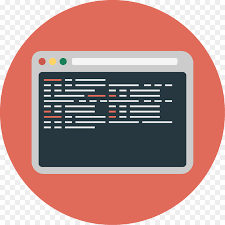 Once the designs are approved, our development team begins front-end and back-end development - matching designs correctly. They develop in HTML and CSS meet the latest W3C Standards. The site is typically built on an advanced CMS, using the latest technologies available. Development will match your requirements and preferred programming language.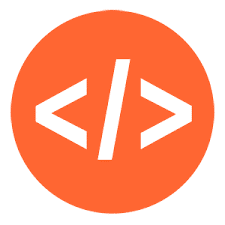 Once the development team completes programming, your site will be available for testing on a developer's server. Before you receive the test link the design and development team test functionality and proof the layout. You and your team are then able to test everything until you are satisfied and your site is ready to launch. Digital marketing campaigns can be accounted for during this phase.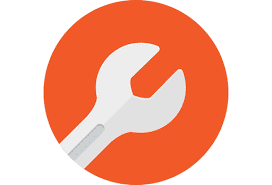 Upon launching a site, it may require content updates or enhanced functionality. Scheduled maintenance may be performed, and ad ditional requirements will be implemented in a phased approach. Your team must be available for whatever future assistance you may need.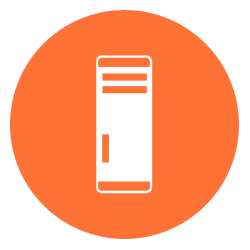 A web hosting service stores your website files and media and makes them accessible via the World Wide Web. Hosting packag es are primarily based on bandwidth usage and storage require ments. We offer to host for businesses and organizations who need reliable and supported solutions.
Hassle-free hosting and support allow you time to do what you do best, run your business. Configuration, website setup or transfers, database and server licensing, emergency response support and unlimited configurations are available.
Sample planning & marketing strategy tactics

Defining goals
& Objectives

Identifying Target
Audiences

Design Audit &
Usability Review

Site structure
& Navigation

Content Writing
Achieving and maintaining top results in a competitive industry, requires effort and constant monitoring. Your competition never rests and neither should your Internet-marketing.
Atomic Design was quickly recognized as a top web design firm and top marketing agency by national publications and International awards. We are proud to announce our new Nashville, TN office, although we have been providing web design and Internet marketing services since 1996. We've been in the business of helping companies grow through digital.
We place customer satisfaction at the top of our priorities, and credit our desire to focus on technology and tactics that achieve results to our success. We believe in continually studying and testing within our ever changing industry, and offering the best service to our customers. As a leader of digital solutions, we are here to offer you are expertise and, more importantly, deliver results.
Our team are experts in their respective fields of graphic design, programming, app development, video production, logo design, and Internet marketing. They are equipped and continually trained in order to better serve you and all of Nashville with your marketing goals.
We encourage you to reach out to us and share the details on your project as well as your goals and expectations. The greatest joy we have is helping to launch a new business or being a piece that helps a company grow their bottom line. Let us bring our superior Internet marketing services to your business. We believe that when we excel, your entire organization does too.
With an established clientele, Atomic Design has continued to branch out, but only taking on a limited number of clients any any one time. This enables us to focus on you and provide the attention your campaign deserves. Our owner lives in Nashville now and is happy to speak with you. Our core website services include website design, optimization, development, and design.
Frequently Asked Questions
What is Nashville web design? Web design includes a variety of skills implemented to produce a website. Skills include graphic design, user experience design, coding or development, and maintenance for companies in Nashville, TN.
How much does Nashvile web design cost? Web design pricing varies greatly depending on a variety of factors. Variables include the number of pages, functionality, the amount of development, complexity of the design, and amount of content and any custom graphics. Nashville rates are typically between $100-$175/hr.
Does Nashville web design include development? When an agency is contacted to perform web design it almost always includes development. Technically, web design or web designer refers to the graphic design portion of the project. Make sure to review your proposal to ensure coding is included.
What are the benefits of professional Nashville web design? A professionally designed and developed website has countless benefits including more traffic, a better user experience, lower bounce rates, higher conversions, more targeted reporting, and improved rankings.
Where do I find a top web design and marketing agency in Nashville? When searching for a web design agency in Nashville it is advised to consider experience and work examples. When viewing search results take a look at each companies website for quality, ease of use, and content. Take the time to learn about their methodology and communication.
MAIN INTERNET MARKETING SERVICES
Atomic Design Nashville
8132 Boone Trce
Nashville, TN 14607
Monday           9:00 am - 5:00 pm
Tuesday           9:00 am - 5:00 pm
Wednesday     9:00 am - 5:00 pm
Thursday         9:00 am - 5:00 pm
Friday               9:00 am - 5:00 pm
Saturday         Closed
Sunday            Closed
We accept major credit cards and PayPal

Nashville, TN is known as the Music City and is the capital of Tennessee. The city is located in Central Tennessee and is the seat of Davidson County.
Nashville was founded in 1779 by James Robertson, John Donelson, and a party of Overmountain Men near the original Cumberland settlement of Fort Nashborough. It was named for Francis Nash, an American Revolutionary War her. The city quickly grew because of its strategic location, its status as a major railroad center, and accessibility as a port on the Cumberland River.
Nashville is the home to Vanderbilt University, the Grand Ole Opry House, The Country Music Hall of Fame and Museum, and historic Ryman Auditorium. The city is known for the music, healthcare, banking, transportation, and publishing industries, and is home to many colleges and universities. Businesses that call Nashville home include numerous record labels, Gibson, Hospital Corporation of America, CoreCivic, and Nissan North America. Nashville is considered a southern boomtown and has one of the fastest growing economies in the United States.
Nashville is located on the Cumberland River in northern Middle Tennessee and was originally a significant shipping port. Since the 1970s, the city has undergone a tremendous growth, especially during the 19902 when urban renewal was made a priority by then-Mayor Phil Bredesen. During this time notable landmarks were built that include the downtown Nashville Public Library, the Bridgestone Arena, Nissan Stadium, and the Country Music Hall of Fame and Museum.
Nissan Stadium was built for the Tennessee Titans of the National Football League who moved from Houston and debuted in 1998. The city is also home to the Nashville Predators of the National Hockey League since 1997. Other professional sports teams that call Nashville home include Nashville Kangaroos, Nashville Sounds Baseball Club, and Nashville Soccer Club.
Nashville suburbs include Hermitage, Goodlettsville, Hendersonville, Mount Juliet, Brentwood, Franklin, Nolensville, Smyrna, Bellevue, Madison, Inglewood, Bella Meade, Green Hills, Oak Hill, Forst Hills, and Kingston Springs. Nearby town include Clarksville, Dickson, Cornersville, Murfreesboro, Watertown, Cave City, and Bowling Green.
Every year tourist are drawn to Nashville. One of the most popular reasons is its association with country music. The Grand Ole Opry is the world's longest-running live radio shows. There is an area in the city known as Music Valley where the Gaylord Opryland Resort & Convention Center, the Opry Mills regional shopping mall, and the General Jackson showboat are located. Nashville has many museums and arts centers, including the Tennessee State Museum, the Johny Cash Museum, the Frist Center for the Visual Arts, Cheekwood Botanical garden and Museum, and even a full-scale replica of the Parthenon
Watch Our Nashville Web Design & SEO Video
Get Started on a new web design or
increase your online exposure today. We are here to help.
Christopher J. Hanna is an entrepreneur known for founding Atomic Design an Internet marketing company that specializes in search engine optimization (SEO) and web design, as well as TSM Agency. He sold his first six figure business at the age of 25 and has helped over 1,000 business over the years. He now consults other agencies and businesses in digital marketing.