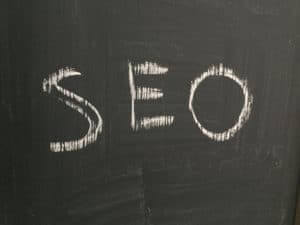 Select the proper keywords is the most critical first step in search engine optimization. Our expert SEO team will create a list of keywords that your targeted visitors would use to find your products or services. Choosing the wrong keywords can doom a campaign before it even begins. SEO Keyword Research is imperative and having the first-page ranking for a variety of keywords; not just one or two. Keyword research assists in creating targeted web pages, pages that your potential customers are looking for, as well as competitor analysis. A search engine optimization company will be able to assist you.
Target Keywords Your Customers are Using to Search.
Ranking on the 1st page of search engine results is easy, but ranking for profitable keyword phrases takes proper techniques and planning.
Are your web pages appearing for the keyword phrases your customers are searching for? If not, you need keyword research services.
Research – your keywords and your competitions keywords
Apply – everywhere you market online, without overdoing it
Test – continually test and track your keywords effectiveness, conversions and user behaviors. Search engine optimization tools can assist you with this.
Selecting Keywords
SEO Keyword research is imperative and extremely valuable when implementing a successful internet marketing campaign. This research enables you to learn what your industry keyword demand is, which terms and phrases to target and determine what terms your customers are searching. It is our job to provide content that crawlers will display when these searches are performed.
A top digital marketing agency will begin with a list of the targeted terms and research suggestions using tools and competitor research. Keywords can be targeted or very broad. Depending on your goals, both types of keywords may be beneficial for search engine optimization (SEO) campaigns.
Targeted and Broad keywords
Targeted keywords are often specific to your industry. For example, Atomic Design offers Internet marketing services. "Internet marketing services" is a broad category with a variety of subtopics, one of which is organic or natural search engine optimization services. "search engine optimization" is a targeted keyword that represents a specific keyword we offer, under the broader category of "internet marketing." Using targeted keywords will help search engines determine your site's relevance. Users performing searches for targeted terms are more likely to be warm to hot leads and convert into a sale or other conversion. Web users prefer to find precisely the topic they are looking for, and targeted keyword phrases provide just what they want.
Targeted keywords are often referred to as "long tail" keywords and apply to the strategy of targeting less competitive keywords in niche markets rather than extremely competitive broad keywords. The advantage of using long tail keywords is that there is less competition, so it is easier to rank on the first page of a search engine. They don't bring a lot of traffic separately, but if you target many targeted keywords, you can receive a high volume of traffic.
Broad keywords describe your website in generalities and not to the level of targeted terms. Using our previous example of Atomic Design, and "internet marketing services," this is one of the services we provide. Other services fall under this keyword phrase, but using this broad term describes one main category. Using a general keyword has the potential to drive more traffic to your website, but visitors may not know what specific services they are seeking. A user may then leave your site because they did not see what they were looking for, or they may stay because you provide valuable information regarding their search and the subcategories associated with the term.
Both types of keywords should be used for a successful online marketing campaign.
Start with more targeted words, and as you become an authority on them, the search engines will associate your site with the broader search terms. Once you become an authority on specific topics, a site theme will be established, and search engines will accept that you are an authority on the broader terms.
Identify Competitor Keywords
An excellent way to identify the best keywords is to research your competitor's sites. Identify the most prominent keywords and add them to your list. Make sure you do not target trademarked terms. Refer to Competitor analysis section for a more in-depth explanation.
Local Keyword Phrases
Targeted keywords are often referred to as "long tail" keywords, which is the strategy of targeting less competitive keywords in niche markets rather than extremely competitive broad keywords. Adding a geographic qualifier to these phrases can drive traffic from the city or state you are targeting with your online marketing efforts. Building on the example of our local keyword phrase would be "Rochester Search Engine Optimization". The advantage of focusing on local keyword phrases is it's often times easier to rank on the first page of a search engine.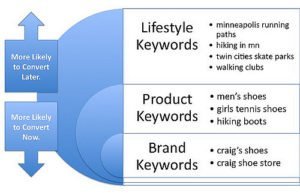 Keyword Research Tools
You need keyword plugins to help you modernize and improve your discovery of keywords and how to prioritize them. Here are a few examples
1. Moz Keyword Explorer
The Moz Keyword Explorer is custom built to provide accurate monthly searches in big volumes data. This tool gives you an idea of the difficulty of ranking your keyword as well as estimate the click-through rate.
The Moz Keyword Explorer goes beyond to provide a score sheet that represents the capability of your keyword to rank. More also, it gives suggestions on the related keywords for you to research. The Moz Keyword Explorer is perfect because it cuts down a great deal of work and the fact that it is free, you at least consider it.
2. Google's AdWords Keyword Planner Tool
Google Keyword Planner is best suited for advertising, but that doesn't mean you can use it for the keyword research process.  as far as Internet marketing analytics go, Google provides some of the best.
Keyword Planner can help you do the following:
Search for new keywords related to your content and get ad group ideas
Get a list of keywords to diversify your keyword research
Get traffic predictions for a list of keywords
Multiply the list of keywords to get new keyword ideas
3. KWFinder
This research tool is suitable for long tail keyword research, and its interface is impeccable.
• It shows the keywords that are trending
• It gives a large search volume..
• It shows the level of difficulty of the given keywords.
KWFinder identifies the domains that are also targeting the keyword, the backlinks of the related pages, the number of shares in social media, and the traffic.
KWFinder is a tool that can suit your motives of targeting the local audience since it also focuses on the local keyword research. Local keyword research helps you to provide the relevant information to serve searchers in a specific city, state or country.
Applying Keywords
Keywords are used in a variety of ways on a web page and must be used correctly throughout a page and the website. Organic search engine optimization relies on keywords to rank.
The first place on a web page for keywords is the Meta Tag, which is located in the head section of the page's HTML code. The Meta Keywords tag (<meta name="keywords" content=">) should contain the most relevant keywords to that particular page, with the initial letter of each keyword capitalized. The same keywords should be placed in the Tile and Meta Description of the page. Title and Description (<meta name="description" content="">) are used by the search engines to determine what a page is about. Keywords must also be used throughout the page content.
Keywords should be used in moderation and spread naturally on the page. Using keywords near the top of the page is important as search engines typically give more weight to the first 200 words within a web page. Using a keyword density tool is helpful in determining the distribution of keywords.
Use different keywords and titles for all main pages on your website. Each page should cater to separate keywords. Excessive use of keywords, or keyword stuffing, is going to cause your pages to be ignored or to lose value for that keyword.
Avoid keywords that are not likely to be searched and especially if they do not contribute to your content. Alter the sequence of your keywords, so they are not identical to ALT attributes, titles or body content. Duplicate content can cause penalties and serious problems.
Repeating keywords in headings (H1 – H6) and anchor text (link text) is also essential. Using keywords in headers emphasizes the importance of those keywords. Headings can be short descriptions of the content that follows. Keywords in anchor text perform a similar function. Having a link, whether external or internal, implies that there is more information related to the keywords, enhancing the importance of the keyword and the theme of the page. Finally, keywords may be used in image alt attributes, keeping the length appropriate to the size of the image.
Applying SEO keyword research to web pages and creating targeted landing pages is extremely important to search engine optimization rankings. Contact Atomic Design to learn more.
Christopher J. Hanna is an entrepreneur known for founding Atomic Design an Internet marketing company that specializes in search engine optimization (SEO) and web design, as well as TSM Agency. He sold his first six figure business at the age of 25 and has helped over 1,000 business over the years. He now consults other agencies and businesses in digital marketing.