Types of Websites
A website is not just a website. There are many different types and we will show you the main types in this post. A top website development company typically has experience creating every type of website.
Informational (brochure-ware) and small business websites
Small business and brochure-ware style website are typically smaller sites that are online brochures and do not contain much if any, functionality (e-commerce, database, etc.). If you have simpler needs and smaller websites, we have solutions to fit your needs. Options include content management systems, hosting, and online marketing for your city or town. View our small business website packages now.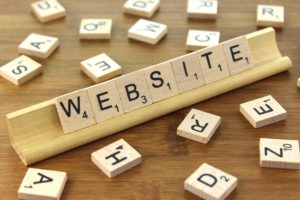 Custom Web Application Development
You may need more than content pages for your business and customers. Our custom web application services are for those needing robust, scalable, functional, and enterprise-class systems. Our web design software capabilities include eCommerce shopping cart and membership systems, content management solutions, newsletter tools, online forms, project management interfaces, customer relationship management (CRM) Databases, Document Centers, Social Networks, Job posting portals and much more.
E-commerce and Shopping Cart Development Solutions
We are dedicated to providing solutions that fit your needs. To satisfy your sales needs as well as customer needs, you need a system that is functional, easy to use and easy to manage. Your cart will be an invaluable tool for running your business and managing products and customers. Whether you are an existing retailer in need of a better or custom solution or looking to start your online e-commerce website, we have answers for you.
Content Management Systems (CMS)
A good Content Management System, or CMS, enables you to manage the content of your website and workflow in a collaborative web-based environment. Your CMS needs to provide control of your site and data, in an easy to use and robust system. You may need multiple user levels and permissions and even custom functionality. Web design for SEO is extremely important and a WordPress can help make your updates easier. Our CMS solutions power every website created and give you the control and functionality you desire to run your site to its fullest potential.
Document Centers
If you need to communicate with team members and customers through one integrated system, then an online document center is your solution. Save time and improve the organization by streamlining businesses processes. Improve communications with team members and clients by sharing and presenting data. Store and backup all of your essential information in one central location, and access from anywhere you do business. Do yourself, and your clients, a favor by implementing a web-based online document center for your business. Being a web developer in Atlanta, we work with many large companies creating corporate web-based solutions.
HR and Staffing Tools
HR and Staffing tools help you manage job postings and applicants. Assign to departments, track applicants, manage and archive job postings, communicate, review status history, generate custom/job specific forms, and view reports in one easy to use system. The online recruiting software has never been better – and it all integrates into your website.
Auto Industry Solutions and Auto Configurators
If you are a small and large auto dealer looking for solutions that meet your needs and budgets, our auto tools will help you to achieve the results you expected from your auto website. Your website can have it all; real-time pricing, incentives, and rebates; the most up-to-date inventory, make and model information; reviews, photos, videos, and even comparisons; Robust search; quantifiable online marketing results and lead management.
Travel Destination Portals
Provide a powerful, yet easy to use, web travel destination portal for your region or destination. The Content Management System is user-friendly and enables you and your partners to quickly update and add information to maintain and keep your website fresh. Your pages will be SEO friendly, unlimited and content rich for your visitors. Compete in the travel industry with a web-based solution that gives you the functionality of the significant sites at a fraction of the cost and is custom to your unique needs.
Social community and corporate intranet portals
Social networking design, and social networking website development solutions enable you to create a community in your niche, customers or employees. We offer social communities, corporate networks, and customer portals. Get and stay connected, improve communications, and deliver value to your new social network or corporate intranet users.
Most web sites fall under one of these categories. As a bonus here are some design freebies to help your website.
Christopher J. Hanna is an entrepreneur known for founding Atomic Design an Internet marketing company that specializes in search engine optimization (SEO) and web design, as well as TSM Agency. He sold his first six figure business at the age of 25 and has helped over 1,000 business over the years. He now consults other agencies and businesses in digital marketing.