Custom Web Programming and Development
For those clients who want more than just written content on their websites, our web design company offers custom application development. We have experience designing and developing numerous types of applications for our clients including:
Ecommerce shopping carts and management systems
Newsletter tools
Job posting portals
Social Networks for your company
Content management solutions
Project management interfaces
Online forms
Customer Relationship Management (CRM) databases
Any custom application you need!
Our talented website design services team and developers are fluent in a variety of programming languages and can develop your application based on your needs. We take the time to define and understand your needs before we begin developing your custom application solution. You will be a part of the process every step of the way. After gaining a further understanding of your needs we will recommend a solution for your custom web application. Our team utilizes the best industry practices to customize an application to integrate seamlessly with your existing website.
Practical Innovation and Web Development
The web is a powerful tool. Custom application development enables you to have web based tools that automate your business processes and enable your website to do what you need it to do. Web applications can better service customers and employees through technology; automating tasks and adding value.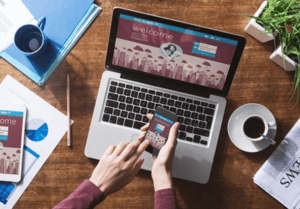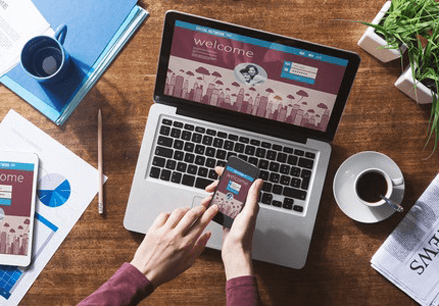 What Makes Us Different?
Design for Goals
Too many developers think they know best and focus on only the technology. We will meet with you to understand your business goals then offers designs that achieve those goals. Everything is designed before it goes to programming.
Automation
We don't believe in reinventing the wheel. If we have done it before, your project will benefit from reductions in time to market and costs.
Launch and Learn
What good are web-based apps if they aren't being used or servicing the needs of your end users. We will be there to track and improve where your system needs it. Usability is key.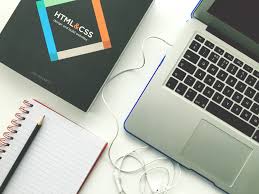 Custom Application Development
For those clients who want more than just written content on their websites, we offer custom application development. We have experience designing and developing numerous types of applications for a wide variety of industries.
Application development services are for mobile or desktop solutions.
Custom Development Examples 
Staffing & Employment Portal
Manage repetitive HR and staffing duties, with job posting, asset management, communications and forms
A simple customer relationship management (CRM) backend makes it all easy.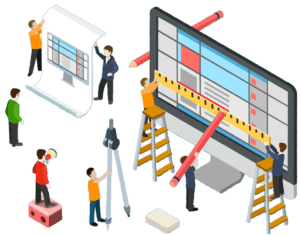 E-commerce & Shopping Cart
Our professional e-commerce website design solutions provide an incredible retail platform on which to sell your products.
We have worked with existing solutions as well as built custom shopping carts. Either way, manage your business easily. Unlimited products and categories, easy to update content and pricing, along with unique product variable options, make a cart powerful yet flexible. All solutions are search engine friendly.
Content Management Systems (CMS)
Maintain total control of your website with the world's most popular CMS. Every site we create is built on the powerful, yet flexible, WordPress platform. We are able to work with other popular content management systems as well but love WordPress for its flexibility and ease of use.

Document Centers
Go paperless. If you have documents or processes that should be integrated with your website, CRM and CMS then you need a web-based document center. You may opt for a simple customer portal with customized content and attachments (pdf, Word Documents, etc.) or an entire business and customer application.
HR & Corporate Intranets
Some compelling arguments can be made for implementing a corporate Intranet. Become more efficient than your competition and communicate with employees, "remote" employees, customers, suppliers, partners, etc. Professionally represent your company or organization to job candidates by giving HR better tools to manage and attract the best and the brightest individuals. Implement a secure intranet in phases and learn the benefits while customizing it to your organization.

Auto Industry Solutions & Auto Configurators
Our web-based auto tools provide power and flexibility that is unmatched in the auto industry for small and large auto dealers alike. These turn-key solutions may be fully customized and offer auto configurators, real-time pricing and rebates, lead tracking, search engine optimization, and a variety of industry-leading functionality, all at a competitive price.
Travel Destination Portals
As a tourism operator or travel destination you want a website that reflects your destination, appeals to visitors, is easy to navigate, and ultimately encourages your visitors to contact or book with you.
Our vacation, tourism, and business travel website solutions provide you with a powerful CMS, advanced site search, trip planners, social media tools and industry-leading search engine optimization. Our web development agency Rochester, NY has good experience with these types of solutions. Acquire more targeted visitors and generate more business and increase conversions for yourself or your regions travel destinations.
Christopher J. Hanna is an entrepreneur known for founding Atomic Design an Internet marketing company that specializes in search engine optimization (SEO) and web design, as well as TSM Agency. He sold his first six figure business at the age of 25 and has helped over 1,000 business over the years. He now consults other agencies and businesses in digital marketing.