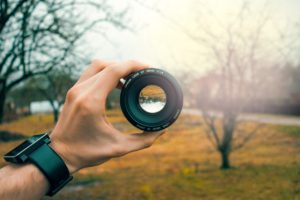 Photography
Unique photography can help set you apart from your competition who are all using the same stock photography images.
Product photography
Portrait and event photography
Advertising and glamour photography
Photography and Photo Retouching Services
Our graphic design company has professional in-house photographers and photo retouchers allow us to manage the full creative direction of your project. This eliminates the need for you to hire a photographer and ensures that the photography used follows the theme and vision of your project.
Photography Services:
Digital photography
Digital imaging techniques
Photo – retouching
Because of our skills and experience in photography and digital imaging, we are better able to help you reach your ideal vision for the final product.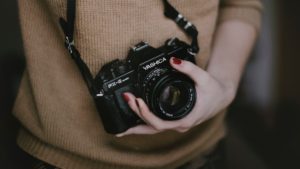 Featured Corporate Photography Samples
Our two in-house photographers have a variety of photography experience including products, people, food, location, and magazine covers. We are able to assist you with your brochure design too. View photography samples and our online portfolio.
Photography studio and Photographers
High-end digital cameras and photo editing software are the starting point for successful commercial photography. Our Atlanta photographer is one of the best in the business. Good photography requires the expertise of a skilful eye that is trained to capture moments in the best way possible. A photograph is definitely worth a thousand words and it has the power to convey your brand or the highlights of your products. Atomic Design offers local photography services in our Atlanta graphic design studio as well as Rochester, New York, Georgia and our Nashville, Tennessee graphic design firm.
Photography Overview
We have the capabilities to create all of your marketing materials including catalogs, websites, brochures, menus, magazines and packaging. Our approach ensures the reliable execution, flexibility, quick turn around and fast response.
Our team takes pride in what we do and will take the time to learn and understand your products or services. We are able to provide everything needed to complete a successful shoot including lighting, female and male models, hair stylists, make-up artist, layout, prepress, photo retouching and providing prints or electronic files. If you are tired of seeing the same photos everywhere and sharing images with your competition, then it may be time to develop your own marketing and advertising images.
Our services include:
Photography of magazine covers, places, products and people
On-location services available
Graphic Design online and layout services of catalogs, brochures or packaging
Full retouching services including color, manipulations and compositions
Christopher J. Hanna is an entrepreneur known for founding Atomic Design an Internet marketing company that specializes in search engine optimization (SEO) and web design, as well as TSM Agency. He sold his first six figure business at the age of 25 and has helped over 1,000 business over the years. He now consults other agencies and businesses in digital marketing.