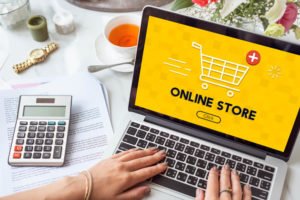 E-Commerce Website Design
Do you want to sell your company's products online? Are you unhappy with the shopping cart or eCommerce system on your current website? Don't have one at all? Atomic Design can integrate a shopping cart solution so you and your site visitors are assured an easy, trouble-free and secure online transaction.
Looking for a provider of the best web design services? Atomic Design has been providing eCommerce solutions to corporate and small businesses for fifteen years. Our team will work with you to develop the right online shopping and payment system for your website.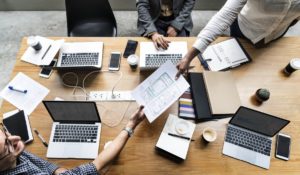 The Right E-commerce Shopping Cart Solution Will:
Increase sales
Improve customer satisfaction
Introduce targeted marketing messages during the shopping process 
Increase Your Revenues With an Ecommerce Solution Tailored to Your Business Needs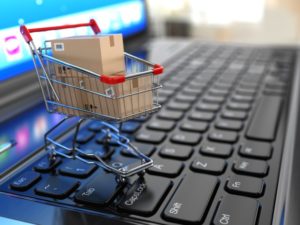 Atomic Design understands that your e-commerce site needs to provide a return on investment. Our web development team builds user-friendly ecommerce websites that produce results. We have worked with many companies over the years, to develop different size ecommerce shopping carts and online payment systems to sell their products. WordPress website design incorporates the WooCommerce shopping cart and we make sure that it seamlessly integrates with your website.
Managing all of the digital files necessary to operate your online store is important. Our eCommerce development options include the creation of a secure and organized digital asset management system. This will allow you to print Invoices or pick-lists for your online orders, ultimately decreasing paperwork time and increasing your sales. Of all the types of websites, e-commerce can be the largest and most complex.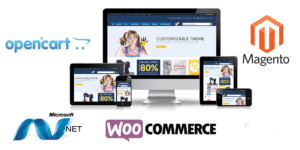 Increase Customer Satisfaction to New Levels 
As online shopping continues to dominate the marketplace, it is coming more and more inherent that business owners adapt to the needs of their busy customers. Providing your customers with a user-friendly shopping cart and online payment system will greatly increase their satisfaction with your company. The ease on your end provided by the digital asset management system will translate into faster delivery of your products to customers. Here is a great e-commerce website example for your review.
Our Team Can Assist You With:
Establishing an online payment system that is connected to your business account
Instant Carrier notification for shipping
Reporting methods for managing your e-commerce
Rochester website design
Atlanta website design
Digital marketing firm services
Our goal is to provide you with a reliable, expandable, functional and customer-friendly E-commerce Solution.
Christopher J. Hanna is an entrepreneur known for founding Atomic Design an Internet marketing company that specializes in search engine optimization (SEO) and web design, as well as TSM Agency. He sold his first six figure business at the age of 25 and has helped over 1,000 business over the years. He now consults other agencies and businesses in digital marketing.