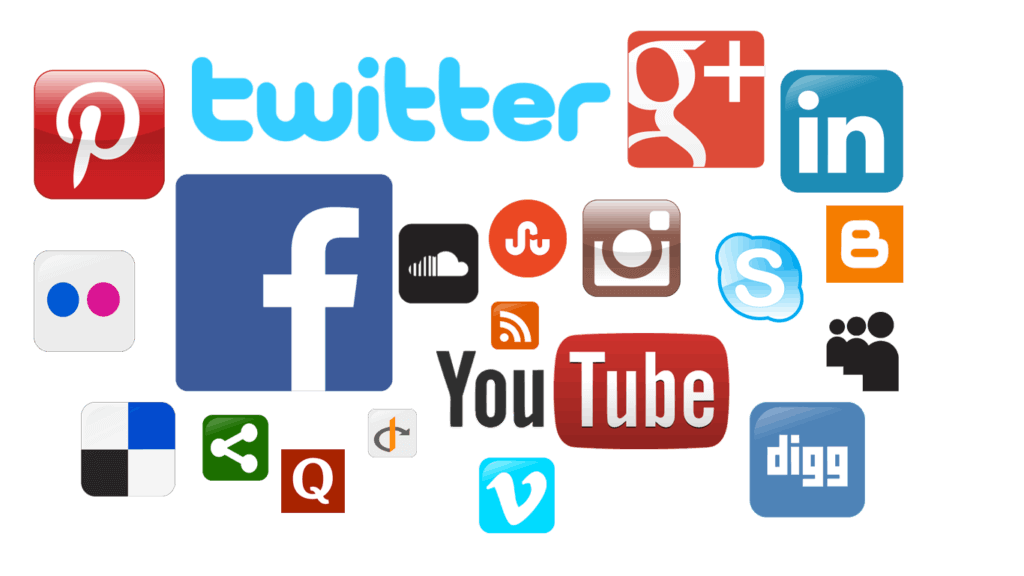 Social Media Optimization (SMO) is playing a larger roll in online strategy and success. Marketers are seeing greater results from integrating social components to their online marketing strategies. Goal setting and strategic planning are extremely important for social media. There are two categories of SMO which include adding social media features to the website itself, including sharing buttons, RSS feeds, user ratings, news, polling tools, communities and even images and videos. The second category of social media is promotional activities, which include blogging and blog commenting, participation in social groups and posting status updates.
Advantages and Benefits of Social Media Marketing
Social Media Optimization (SMO) is an important component of any online Internet marketing campaign. Importance varies depending on your industry, target audience, and resources. SMO is the process of making your content easily shareable across the web and is used to increase awareness and drive traffic. Increasing this exposure is the number one benefit of social media. A capable SEO company will provide these services.
Social Media Search
Social media matters because it can drive significant traffic to your website, even outperforming the search engines. In order to generate, or even expect this type of traffic, your content must be interesting, relevant, and easily shareable across a variety of networks. Site visitors, driven by social searches must have a reason to encourage their friends, or a desire to spread the word regarding your site, products, or services. Statistically speaking, if you can appeal to a visitor, their friends are more likely to be interested in the same thing, so you are reaching a well-targeted audience.
SMO benefits can include an increase in brand awareness, creating buzz, implementation of cost-effective ways to promote and advertise products or services, establishing yourself as industry leaders, increased website traffic, generating publicity (both positive and negative) and creation of powerful product demonstrations, all contributing to an increase in sales.
Social Media Optimization is an important aspect of organic SEO in that search engines counts links as votes of confidence. SMO creates links. we can help you if you are interested in how to do search engine marketing. There is even speculation that 'like' buttons will be the next links as the value of SMO grows in importance. Any serious link building campaign should include social elements. It is much easier to have others link to you on their own free will than to continually solicit links from strangers.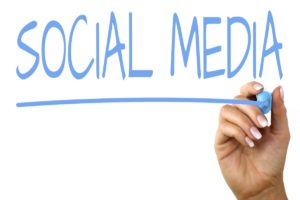 For most organizations social media has no immediate ROI but is used for:
Brand building
Generating leads
Building and maintaining relationships
Reputation management (bury bad press with positive user-generated content)
Customer interactions, feedback and support
Community building
Product building, testing or development
Online strategy and goals
Like any online marketing initiative, your social media marketing strategy begins with a plan. A good plan may include customer surveys, market and industry research. Set goals and clearly define the steps in achieving these goals. No solution is effective for every organization, you must find the most effective approach for your industry.
Once your internet marketing plan is in place and you have completed your market research, an online competitor and industry analysis must be performed. Learning your online playing field, and the valuable information that can be learned by researching your competition can be the difference between success and failure in any campaign. Visiting a company's YouTube page can help you with your own strategy. You must learn who is your audience and how do you reach them. Determine what networks are appropriate for you, as well as the correct way to use social media tools such as Facebook, YouTube and Twitter.
SEO copywriting services can be invaluable in delivering content people want to share.
Social Media Avenues of Growth
Social Media is about finding and building your voice, finding your audience and connecting the two. Popular websites such as Facebook, Twitter and Youtube are actually just tools. Success depends on finding your customers and creating a branded social plan that puts you in communication with them. Social media is about creating a two-way dialogue with customers. You must participate, not just advertise, in order to build a measurable and successful campaign.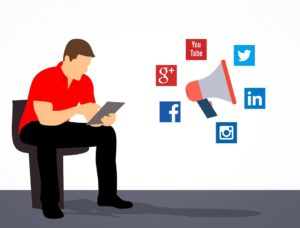 Adding social media features to your website
Every component of online marketing begins with having 'your house' in order. There is no benefit to driving traffic if your site doesn't have quality content, your brand messaging or promise is not clearly defined, and you deliver a poor user experience. Out SEO comany Atlanta section covers this more in-depth and we will continue with this discussion as though you have these components in good shape.
So, you have updated Twitter posts, Facebook and LinkedIn, and now some followers actually think you know what you are talking about or that you provide a product that they may be interested in, now what? You need to steer them to your website to read and learn more about your company or products. Once on your site, the experience must continue through unique content and answer common questions in a format visitors are accustomed to. Think of your website as your home base and social platforms as your satellite offices. These satellite offices will always a way for visitors to go to the main site, and in turn, your home site will show visitors how lively you are in the community. Include sharing buttons, RSS feeds, user ratings, news, polling tools, communities and even images and videos. Give visitors a reason to share their on-site experience.
Social Media Tools
Building your voice and engaging your audience in meaningful conversations about your products or services, company and brand take web tools. Fortunately, there are many free tools in place waiting for you to reap the benefits. When determining what tools make sense for you, you should stay focused on solutions that enable discussions, sharing, and user-generated content, for your target demographic. Don't try the blanket approach and see what sticks. Stay targeted. Our social media and SEO services Nashville can help you build your voice.
Depending on your industry the following sites should be at the top of your list:
Blogs, forums and discussion boards
Social networks and online communities
Social news sites
Consumer review sites
Video and photo sharing sites
Social Media conversations are a dialogue and you will need to continually create new content and respond to these conversations. To help determine where conversations are happening about your brand, monitoring or online reputation management systems will need to be implemented. Constant monitoring is made very easy using tools. One of our favorites is Google Alerts, a service which alerts you by email on the latest results pertaining to your topic of choice. You may subscribe to search results for your keywords by RSS and receive blog search updates as well.
Finally, you must understand that social media marketing is most effective when users are in your community and that trust is a very important factor for social engagement. You must know your subject matter and give the community a chance to know you. The only way to do this is to spend a good amount of time online and investing in managing your social web presence.
Christopher J. Hanna is an entrepreneur known for founding Atomic Design an Internet marketing company that specializes in search engine optimization (SEO) and web design, as well as TSM Agency. He sold his first six figure business at the age of 25 and has helped over 1,000 business over the years. He now consults other agencies and businesses in digital marketing.