MUSIC AND ARTS VENUES IN NASHVILLE, TN
Nashville is commonly associated with music is expected to have a number of venues, from movies to performance theatres.
Belcourt Theatre
The Belcourt theatre features a variety of entertainment events. It can handle both films and live performances. it includes a variety of food and drink products, pizza wine, and draft beer from local breweries. The Belcourt theatre provides space for premier entertainment in Nashville Hillsborough village.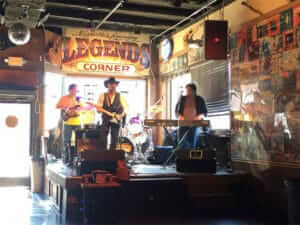 Belmont Black Box Theatre
The black box theatre is a 150 seat experimental performance and classroom venue located on Compton Avenue behind trout theatre. It is the second stage for the department of theatre and dance and also provides a curriculum for students attending performance courses. It has a flexible performing space with moveable seating risers and is equipped with state of the art lighting and audio equipment.
The Andrew Jackson Hall
This is where Broadway has resided in Nashville Tennessee. It is a spacious proscenium theatre with continental seating. the stage is 130'10: wide and 53'1" deep with a wide proscenium opening. It also has an orchestra shell which is available upon request, with a three storey window and two rounded balconies holding exquisite interiors. It is ideal for live performances and provides a breathtaking view of the stage no matter the seating.
Blackbird Theatre
The blackbird theatres a non-profit theatre company in Nashville Tennessee. It specializes in original plays and rarely seen and produced pieces from all over the world, making it a more intimate theatre, fit for those with a passion for the arts and a desire to look for a little more than what is common to everyone.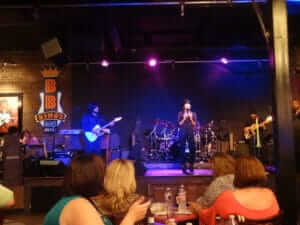 Chaffins Barn Dinner Theatre
Chaffin's barn was Nashville's first professional theatre and opened on March 27, 1969, bringing the first live theatre tours from New York with it. a second stage was added at around 1986, the backstage theatre. It was smaller intimate proscenium venue still offering the same delicious buffet and professional shows. The main stage opens every Tuesdays through to Saturday with occasional Sunday matinees. Being a dining theatre means the place is home to all sorts of delicacies and serves all week round.
DarkHorse
This is a performing arts venue which holds onto both musical theatre and dance. It has a lot of convenient parking and is situated in close proximity to Charlotte Avenue. The venue itself holds approximately 150 people and is essential for the purposes of an intimate theatre.
Sources
https://en.wikipedia.org/wiki/Nashville,_Tennessee
https://www.visitmusiccity.com/visitors/thingstodo/artandculture
Christopher J. Hanna is an entrepreneur known for founding Atomic Design an Internet marketing company that specializes in search engine optimization (SEO) and web design, as well as TSM Agency. He sold his first six figure business at the age of 25 and has helped over 1,000 business over the years. He now consults other agencies and businesses in digital marketing.