Top Famous People Who Call Rochester Home
If you've ever been star-struck, then you know the feeling, and it gets better every time you remember the moment. A casual visit to the mall can turn out to be the day you met the celebrity you admire most. From film start to sports personalities, Rochester has them all, and no, we are not counting the owner of Atomic Design as a famous person. We have picked a few celebrities you are likely to meet the next time you are out and about in Rochester, New York.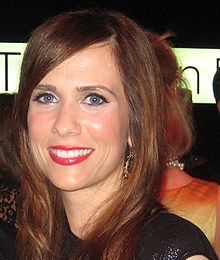 Aby Wambach – Soccer Player
If you are a soccer fan, you probably know of Aby Wambach, who rose to fame when she won the Women's World Cup in 2015 with the Women's national soccer team. The forward, who happens to be the leading goal scorer of the national soccer team, helped the team win Gold at the 2012 Summer Olympics.
Ryan Lochte- Olympic Swimmer
Swimmer Ryan Lochte also calls Rochester home. He has six Olympics Gold medals to his name among many other accomplishments and world records. The most notable performance was his dominant performances before rising up the fame pyramid, winning the NCAA Men's Swimming title three times, before engraving his name at various Olympics competitions from 2004 to 2016.
Burnie Burns – Actor
You probably know Burnie Burns for his work on the Red vs. Blue series. If you use Rochester search engine optimization  and put his name into a search engine, you will easily find him. He has also featured in the 28th season of The Amazing Race. Despite having a Degree in Computer Science from the University of Texas, he is an advent animated actor casting as a voice actor in films such as Strangerhood, Halo 3 and P.A.N.I.C.S.
Jon Jones – MMA/UFC Fighter
If you follow the UFC, you definitely know of Jon Jones. He is an accomplished fighter and mixed martial arts professional, and also a former UFC light heavyweight champion. Fun fact: he was the first ever MMA fighter to secure an international Nike sponsorship. We hear he is a fan of local Rochester food and drink.
Keesha Sharp – Actress
Keesha Sharp is a well-known name in both film and broadcast television. She is probably most famous for her role on Girlfriends playing Monica Charles Brooks. She also featured on the sitcom Are We There Yet? Before her rise to fame, she was a regular cast on Broadway in Carousel. Some of her most notable works on Television include roles in Law & Order, Still Standing, Everybody Hates Chris and most recently Lethal Weapon.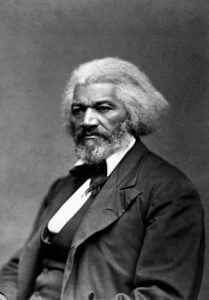 Chandler Jones – NFL Star
New England Patriots defensive end Chandler Jones is perhaps the most notable NFL player who lives in Rochester, New York. He rose to fame after winning several Defensive Rookie of the Month awards in his very first season with the New England Patriots. He also helped the Patriots win the Super Bowl XLIX in 2015, despite being picked 21st at the 2012 NFL Draft.
Winding up
There are of course so many other celebrities you are likely to see in Rochester, including actor Robert Forster, actor Suzanne Rossell and retired female wrestler, Chyna, just to mention but a few. So, next time you are out and about in Rochester, watch out, maybe your favorite character on your favorite TV series might be standing right next to you! And don't forget to learn more about our Internet marketing services.
Source
https://www.famousbirthdays.com/city/rochester-ny.html
City of Rochester photo original image source
Kristen Wiig photo original image source
Frederick Douglas original image source
Christopher J. Hanna is an entrepreneur known for founding Atomic Design an Internet marketing company that specializes in search engine optimization (SEO) and web design, as well as TSM Agency. He sold his first six figure business at the age of 25 and has helped over 1,000 business over the years. He now consults other agencies and businesses in digital marketing.