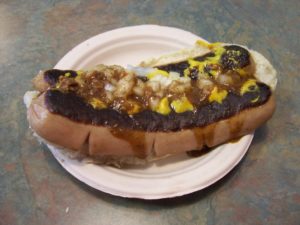 Rochester Food

You don't need to be an SEO expert to know what the most popular foods are in Rochester.

Foods and Drinks That Rochester Calls Its Own
Arkansas is known for its cheese dip; the West Coast has the in-N-out while Georgia claims they invented the Cobbler. Well, New York, and more specifically Rochester also has food it calls its own. Here are the five foods you can trace their origins back to Rochester.
The "white-hot."
The white-hot is a basic hot tog with a magic twist. It is a combination of unsmoked beef, pork, and veal. They named it white-hot because not smoking or curing the meat makes it retain its whiteness. Enjoy white-hots with mustard, spices and daily components like non-fat milk.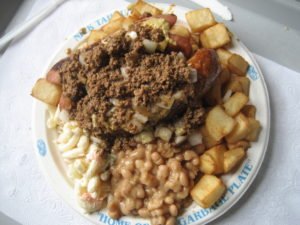 Garbage Plate
The Nick Tahou Restaurant in Rochester, New York, came up with the Garbage plate that includes fries, macaroni salad, and two cheeseburgers or hot dogs. You'll then top all that with onions, mustard, and their popular meat hot salad. The food became overly-famous for beer lovers for its greasy and meaty components. Our digital marketing agency owner is a huge fan of these plates.
The Bill Gray's
It's hard taking a trip down Rochester without spotting a burger joint. Actually, some of America's most famous burgers can trace their origin back to Rochester. The Bill Gray's hamburger joint claims it has the ''world's greatest cheeseburger. You can always find Bill Gray's restaurants mainly in Webster, Rochester, and parts of Buffalo. Well, we don't know if they have the world's greatest cheeseburger, but it's definitely something worth checking out.
Ragu Pasta Sauce
Granted, there are tens, if not hundreds of pasta sauce brands with all sorts of flavors. If you love pasta, then you probably use or have at least set your eyes on Ragu, the brand of pasts straight out of Rochester, New York. We even performed Rochester SEO services for the new tenant of the Ragu building. You're probably wondering what makes it special. Well, in 2014 it was acclaimed as the best selling pasta in the country.
G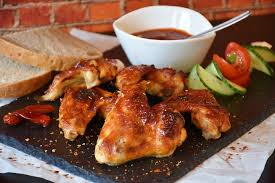 enesee Beer
The Genesee brands of beer can be traced back to Rochester, New York, well, of course, borrowing the name from the local Genesee river. They have been brewing the beer since the 1800s, while most other sister brands like the Genesee light, cream ale, and ice beer came to exist between the seventies and the nineties.
Other franchises that call Rochester home include DiBella's, Mark's Pizzeria, Abbott's Frozen Custard and the Dinosaur Bar-B-que. Breweries from Rochester include the Lost Borough Brewing Company, Three Heads Brewing, Roc Brewing Company and the famous Rohrbach Brewing Company. Even Iron Tug Brewing is from Rochester.
So, next time you are around Rochester, take time to indulge in these original Rochester foods and drinks served in and around Rochester. To make things even tastier, these foods are not expensive, and as seen on Yelp ( you may also visit Yelp to view our Rochester web design reviews), they don't fail to rank highly. We have some Rochester fun facts for you to read as well.
Source
https://en.wikipedia.org/wiki/Rochester,_New_York#Food_and_beverage
Christopher J. Hanna is an entrepreneur known for founding Atomic Design an Internet marketing company that specializes in search engine optimization (SEO) and web design, as well as TSM Agency. He sold his first six figure business at the age of 25 and has helped over 1,000 business over the years. He now consults other agencies and businesses in digital marketing.