Local SEO And Small Businesses SEO Services Company
Every client has unique needs as it applies to the customer base. We can provide regional or small local and geo-targeted solutions for client websites that sell services or products to customers within specific regions as well as large-scale initiatives for those wishing to show up nationally or globally for targeted keywords. Statistics show that the majority of website visitors arrive through a search engine. Learn more about our local SEO company services for small business.
Small Business SEO Services
Small businesses know they need an online presence to succeed. Our small business SEO services provide an affordable way for you to gain a web presence and enable your customers to find your company, products, and services online. Our small business SEO services are the same high-quality search engine optimization expertise our national and global clients receive – adjusted to fit less demanding needs and budgets.
It doesn't matter how excellent your website is if no one can find you. As a small business, it is imperative that your site show up when potential customers search for your keywords.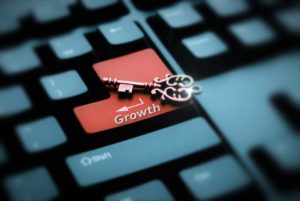 Search engine optimization can help your business compete with the more significant competition, generate more traffic to your website and produce more revenue online. Fortunately, companies only serving local customers and those needing SEO for a targeted, or small vicinity (Geo-Targeted optimization), are generally easier to achieve top rankings. Typically you have less competition, and you are going against other small businesses that are not investing as significantly, if at all, in SEO.
How do we provide quality results for smaller budgets?
Less time is needed to optimize for a local company than one needed national or international exposure. A less extensive website and competitor analysis are conducted. A small business typically has fewer products or pages, meaning there is less to optimize. Being local we can focus on more targeted terms (your keyword plus city), and there is generally less competition.
What does it cost?
Our affordable SEO program with small business in mind ranges from $500 to $1,500. Variables include the number of keywords being targeted, the size of your website, the geographical location you are targeting and the competition for your keywords. Plans take a minimum of 90 days and provide on-site and off-site improvements including content creation and link building. You will receive a custom SEO plan based on your keywords and analysis of your competitors. We take care of everything. Applying our small business SEO service leads to increased ranking in local SEO and more traffic for your website.
Want more information? Click here to get a free quote.
Christopher J. Hanna is an entrepreneur known for founding Atomic Design an Internet marketing company that specializes in search engine optimization (SEO) and web design, as well as TSM Agency. He sold his first six figure business at the age of 25 and has helped over 1,000 business over the years. He now consults other agencies and businesses in digital marketing.