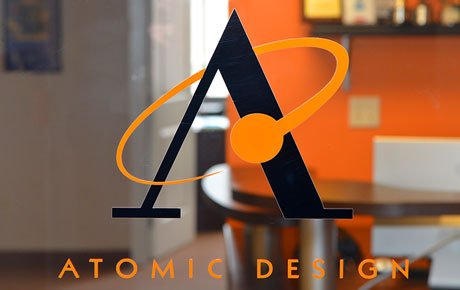 Atomic Design recently announced that they will be offering digital public relations services, along with their other traditional digital marketing services. These online public relations services will help Atomic Design to continue cutting edge solutions to their clients.
"Atomic Design had done online public relations in the past but never to this degree or to the level that made this type of impact for clients," said Christopher Hanna, President of Atomic Design. "PR integrates so well into the SEO and Internet marketing tactics we were already providing our customers. We are all about getting our clients results by providing tangible and impactful tactics."
Public relations in digital marketing is an excellent way to establish expertise, authoritativeness, and trustworthiness. The goal is to make your brand or name synonymous with relevant topics. Making you not just an expert, but an authority.
Being an expert isn't going to get traffic to your website from Google. You need to know how to build engagement and signals that Google understands. Atomic Design helps you to understand what your audience wants and how best to deliver that information.
For more information about digital PR services visit www.atomicdesig.net. To contact Atomic Design, call (615) 988-7022 or email in**@at**********.net
About Atomic:
Atomic Design is an industry leader in digital marketing, since 1996, Atomic Design continually seeks to move the industry forward through tested and proven methodologies. Our commitment to achieving results for our clients fuels our team to continually provide a return on investment. We rank our clients locally and globally for targeted terms using proven SEO methodologies. We design and develop websites that provide a user experience that maximizes conversions. Atomic Design opened its Nashville office in 2019 and continues to service clients in Rochester, NY, and Atlanta, GA.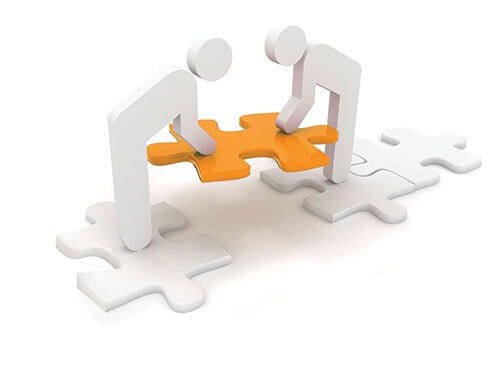 Some popular questions are:
What is SEO?
SEO is an acronym that stands for Search Engine Optimization, which is a series of tactics that are implemented in order to increase your rankings on search engines which leads to increases in the quantity and quality of traffic to your website.
There are two widely used terms that stand for Search Engine Optimization. These are Search Engine Optimization (SEO) and Search Engine Marketing (SEM). Atomic Design has been implementing SEO tactics since 2001 and is an extremely experienced SEO agency.
Nashville SEO tactics optimize websites by using specific keywords and phrases and then inserting them into the web pages of your website. Using this method, the search engines will perceive your website as being a good source of information. Also, using this method of optimization, people who visit your website will be directed to it through the use of a specific keyword or phrase. The Google robots usually crawl the web and look for specific search terms that you have used. Whenever a visitor uses a specific keyword or phrase, then the robots will be directed to your website, and thus, make your website visible to a wider range of people.
SEM, is the umbrella term for tactics used to grow your business online. Search engine marketing is the most effective way to promote your products and grow your business. Atomic Design SEM can include paid search, social media, and SEO
What is web design?
Nashville Web design is a combination of tactics that are implemented to create a website. Tactics include wireframes, page layout, content production, graphic design, programming, testing, and site launch. Everything you need to bring a website to life, not just how the site looks but functionality as well. Web design also encompasses web-based apps, mobile apps, and user interface design.
Web design is a process. Planning is the first and most critical part of any web design project. Functionality is as important as look and feel. The end-user must be taken into account as well as the goals of the site while reinforcing your brand. Web design is not just graphic design.
Some elements of web design include written copy, fonts, colors, photography, icons or illustrations, layout, spacing, and videos. Some functionality elements include navigation, animations, site load times, site structure, cross-browser functionality, and user interactions such as forms, shopping, and any other tasks that require the user to select or fill out the information.
Modern websites must look at good work and work properly on all devices included desktop computers, mobile devices, and tablets. Cross-platform testing is required to ensure the best user experience.
Popular programming languages and languages Atomic Design is well versed include PHP, Javascript, ASP, Java, HTML, and CSS. Popular platforms include WordPress and Laravel.
When done properly, web design can lead to more conversions, better customer retention, properly positioned branding that conveys your message clearly, and superior usability.
What is digital marketing?
Digital marketing is all about reaching consumers through the use of websites, search engines, mobile devices, newsletters, paid ads, video marketing, emails, social platforms, and other channels. Digital marketing is interactive and provides excellent feedback and analytics between the company and the customer. No other form of marketing allows for real-time interactions.
Nashville Digital marketing is also about getting the word out about your company. It may sound a little simple, but if you do not place a call to action on your website or blog to take some action like signing up for your mailing list, then you may never convert any of your leads into actual customers.
The challenge of digital marketing is standing out from the clutter and capturing and using data effectively. A deep understanding of consumer behavior is required. Atomic Design addresses, tracks, and measures every part of the customer journey.
What is Internet marketing?
Also called online marketing, Internet marketing is how companies promote their business or brand online using tactics that help drive traffic, leads, and sales. Content marketing is a significant tactic to achieve the desired results.
Rochester SEO and Rochester web design are considered Internet marketing tactics. Our approach has always been one of transparency. We share our tactics with our clients and show them what we are actually doing for them. Atomic Design lays out what you are getting with your new website and demonstrate what tasks we have complete on a monthly basis for SEO and marketing services.
What is public relations?
Looking to craft an image for your organization, company, or brand? Then public relations services are what you need. Public relations build your brand, build a positive image, spread your message, and can minimize any negative publicity. Atomic Design, a digital PR agency, or DPR agency, deals with online publicity and includes a variety of tactics.
Social media provides an outlet in which you can reach more customers in less time than ever before. PR can help you keep a consistent brand image and messaging while limiting liabilities. PR will optimize positive exposure.
Digital public relations is an important strategy used to increase your online presence. Digital PR agencies work with other online organizations such as bloggers, journalists, and influencers. Press releases and outreach are two primary tactics. This type of outreach can help you acquire quality backlinks and mentions that build brand awareness and may help you to improve your search engine rankings and SEO campaigns.
Founder
CHRISTOPHER J. HANNA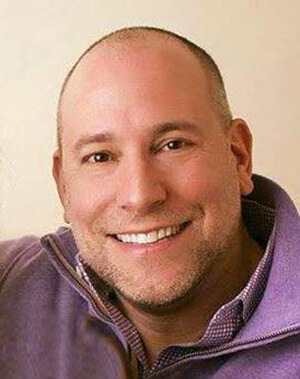 Christopher J. Hanna is an entrepreneur known for founding Atomic Design an Internet marketing company that specializes in search engine optimization (SEO) and web design, as well as TSM Agency. He sold his first six figure business at the age of 25 and has helped over 1,000 business over the years. He now consults other agencies and businesses in digital marketing.