Top 10 Major Employers in Rochester, NY
Rochester is known for its vastly industrialized population with several multinationals, local startups and healthcare companies calling the City home. Most of these companies source their human resource right here in Rochester. Although Atomic Design is considered a top web design company, we are not one of the cities largest employers. If you were wondering who the major employers in Rochester are, we have compiled a list of the top 10 employers in Rochester, some of which employ tens of thousands of locals.
University of Rochester – 28,923
The University Of Rochester is not just a center for excellence, close to 30,000 Rochester locals work in the university. Most employees are lecturers, healthcare professionals and researchers. It is currently the top employer in Rochester.
Rochester Regional Health – 15,753         
Integrated health care services provider Rochester Regional Health is the second major employer of the people of Rochester. Their motto is "Built By The Community, For The Community". The healthcare services provider rakes in over $2 billion in revenue each year.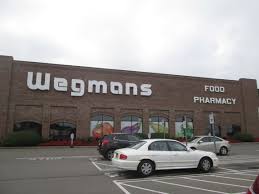 Wegmans Food Markets Inc. – 13,606    
Wegmans employs over 13,000 members of the Rochester community, with 96 branches spread all over the country. Wegmans of course has been around for as long as we can all remember, but they opened their first store in 1916.
Xerox Corp. – 6,051        
Document systems, software, services and supplies company Xerox is one of the most famous brands in Rochester, and an original Rochester native. It employs over 6,000 locals, most of whom live in the coty. Xerox Tower is one of the tallest building in Rochester.
Rochester General Hospital – 5,078          
Health care center Rochester General Hospital is another major employment provider for the people of Rochester. The iconic hospital employs some 5,000 locals spread across the city and the suburban areas of southern Rochester.
Paychex Inc. – 4,180       
Payroll & HR services provider PayChex is one of the very many tech companies in Rochester. The company has had its fair share of challenges over the years, but it still remains one of the top employers in Rochester, with a little over 4,000 employees on its payroll.
Rochester Institute of Technology – 4,111            
Higher education and research center Rochester Institute of Technology  (RIT) employs some 4,000+ locals as administrators, teachers, professors, researchers and professionals in designated departments of the institute. Our Internet marketing company founder graduated from RIT. He studied graphic design but learned SEO in Rochester, NY on his own after graduation.
Lifetime Healthcare Cos., Inc. – 3,569      
Health insurance, health care services, home, and hospice care company Lifetime Healthcare is a major healthcare player in and around Rochester. Most of its employees, more so administrators and research experts live in Rochester.
Harris Corporation – 3,450           
Technology company Harris Corp is a developer of advanced protection and defence equipment including tactical radios, wireless gadgets and night vision goggles. They are headquartered in Florida, but they have offices in Rochester, NY employing well over 3,000 locals.
Sutherland Global Services Inc. – 2,952  
Business process outsourcing company Sutherland Global specializes in providing back-office services for companies. It employs close to 3,000 locals, and has a strong local presence, with interests in healthcare and research right here in Rochester.
Sources
https://www.democratandchronicle.com/story/money/business/2014/06/28/rochester-largest-employers/11361779/
Christopher J. Hanna is an entrepreneur known for founding Atomic Design an Internet marketing company that specializes in search engine optimization (SEO) and web design, as well as TSM Agency. He sold his first six figure business at the age of 25 and has helped over 1,000 business over the years. He now consults other agencies and businesses in digital marketing.