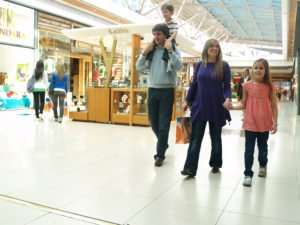 Where To Shop in Rochester
Rochester's business district is full of fun, amazing things to do, including shopping. You're probably wondering where to shop at while visiting the flour city. Well, here are five places worth checking out.
The Marketplace Mall
The Marketplace Mall is located at the heart of Rochester, New York, on Hyland Drive. With over 1.1 million square feet of shopping space, the Marketplace Mall is easily one of the biggest malls in Rochester and the Greater New York area. It has over 120 stores, including the Banana Republic, Victoria's Secret, Old Navy, TORRID among others.  One of Rochester's largest movie theaters  is located near Marketplace.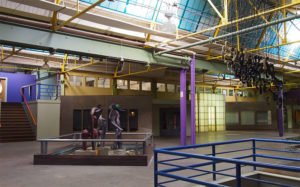 Village Gate Square
Village Gate Square in Rochester, NY has everything you would want while out on a shopping spree, including shops, restaurants, salons and more. There are also a few loft residents. The Village Gate Square was once a factory, until 1981 when it was converted into an urban mall. There are lots of book stores, sushi restaurants, fitness studios, art galleries, bakeries and so much more.
Public Market
The City-run Public Market located along Union Street in Rochester has been an entertainment and shopping spot since 1905. There are over 300 vendors inside the mall, selling almost everything you can think of. You can shop for local and imported produce, seafood and meat products, speciality items, dairy and poultry products, delicacies, packaged and processed food, and jewelry just to mention but a few. There are also independent vendors in and around the mall including cafes, flower shops, breweries, food stands and so much more.
The Mall at Greece Ridge
Sitting pretty on route 104 is The Mall At Greece. The mall has over 1.6 million square feet of floor space, which makes it one of the biggest shopping malls in the United States. There's a huge collection of retail stores including Macy's, Sears, JCPenny, Bed, Bath & Beyond and a couple of other popular stores. It has been over the years a one-stop destination for all things retail, Big Box and discount stores and food joints.
Eastview Mall
Eastview is a super-regional shopping center located in Victor, NY, a suburb of Rochester. It is less than a mile off New York State Thruway Exit 45 and Route 490. Eastview caters to an upscale clientele with more than thirty stores that are unique to Rochester.  Our Rochester, NY Internet marketing team thinks this is one of the top places to shop in town.
And finally
So there you have it. The above-mentioned places are probably where you'll end up if you want to enjoy the marvel that is Rochester. At the end of the day, you'll want a one-stop location for all things shopping. Feel free to view the rest of our site and learn more about our web design and SEO services.
Christopher J. Hanna is an entrepreneur known for founding Atomic Design an Internet marketing company that specializes in search engine optimization (SEO) and web design, as well as TSM Agency. He sold his first six figure business at the age of 25 and has helped over 1,000 business over the years. He now consults other agencies and businesses in digital marketing.