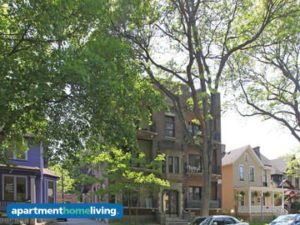 What to Do In Rochester, NY
Our graphic design firm is located in Rochester, NY and we know the city has a lot to offer if you just get out and take advantage of what it has to offer. Here are a few of our favorite activities in Rochester, NY.
Family Fun Day At Seabreeze Amusement Park
Sea breeze amusement park first opened on August 5th, 1979. Locally known as sea breeze, it is a historic park located in Irondequoit, a small suburb of Rochester New York. Apart from the breathtaking scenery of the Irondequoit Bay and the Lake Ontario, the sea breeze is also famous for its roller coaster rides, priding itself in having the fourth oldest operating roller coaster. Sea breeze also has an array of other rides from four other roller coasters to thrill rides, family rides ad kiddies rides. Sea breeze also as a water park to sum up the huge number of fun outdoor activities it caters to.
Visit The Rochester Museum and Science Centre
The Rochester museum and science centre is located at 657 East Ave and has a collection of over I million artefacts. Our Rochester web design company is located down the street from this museum. The museum was established in 1912 as the Rochester municipal museum. Its first curator was Edward d. Putnam, who served till Arthur c parker took over as the museum director. Arthur was responsible for the initial expansion of the museum, after which the museum was managed by a number of subsequent directors and curators to the present RMSC president Kate Bennet. The museum has experienced immense growth and development over time, offering visitors unique and interactive educational experiences. Visitors should expect to see such marvels as the science on a sphere, an interactive three-dimensional data projection system that changes real time from different planets into graphical representations. There are simulator rides that include dives to the bottom of Lake Ontario and hurricane simulators, and the electricity theatre which shows electric bolts which follow the music. These are just some of the exciting things at Rochester museum, a marvel for any knowledge seeker.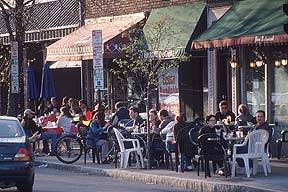 Bird Watching at Seneca Park Zoo
Seneca Park Zoo is a 15-acre zoo located in Rochester New York.  It was designed by Fredrick Law Olmsted and was officially opened in 1893, with animals being displayed in 1894. The zoo was chartered as an educational institution but has since evolved into a non-profit organization that supports and promotes the zoo through marketing, organizing events and running educational programs.  The zoo is home to over 90 species of animals, with a large variety of birds as part of its attraction.  Seneca zoo acts as a haven for birds during immigration and offers bird enthusiasts, a wide variety of bird species during the year as different birds migrate. Atomic Design did the zoo's Rochester web design for over a decade.
Hiking at The Genesee Valley Greenway
The Genesee valley greenway is a trail west of the New York Genesee river valley. It is a 90-mile long trail which is well suited for hiking, horseback riding, and even cross-country skiing. The greenway was established as a way of utilizing abandoned lands from the old railways, of which its construction began in 1998. The Genesee valley greenway is a great hiking trail due to its important historical points of interest such as the old railway bridges, the abandoned Genesee valley canal blocks, and the eerie Lackawanna railroad.
We also have an article for you about where to shop in Rochester, NY if you are interested. If not, learn more about our Internet marketing consulting services.
Christopher J. Hanna is an entrepreneur known for founding Atomic Design an Internet marketing company that specializes in search engine optimization (SEO) and web design, as well as TSM Agency. He sold his first six figure business at the age of 25 and has helped over 1,000 business over the years. He now consults other agencies and businesses in digital marketing.