What To Do In East End Rochester
Rochester provides interesting and appealing locations. If you want to be completely immersed in what Rochester has to offer, You'll probably end up in one of the following locations. It may be but a small part of New York but holds an immense amount of culture and experiences. Our Rochester, NY digital marketing agency is located in the East End.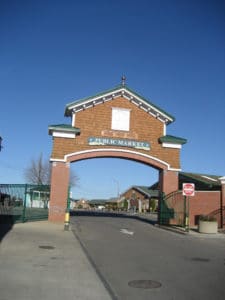 The Rochester Public Market
The Rochester public market has been in operation since as early as 1827, and is one of the oldest farmers markets that operate on a continuous basis. It was initially located in what is currently known as the downtown area, and extended over the Genesee River on the west of main street bridge. It was later relocated to the centre market, between Andrew's street bridge and sister cities pedestrian. Currently it sits at the north union street in the market view heights neighborhood. The Rochester public market is the most affordable place to shop in Rochester. The market provides for a wide range of variety and quality when it comes to goods, with fresh produce readily available at the market.
Rochester Contemporary Arts Centre
Rochester contemporary arts centre was founded initially as a pyramid arts centre in 1977 by Tony Petracce and Gina Mosesson.it was initially located within several warehouse spaces before its settlement at the current location of Rochester east end district/. The arts centre is a nonprofit organization, with it acting as a venue for exchange of ideas. Those visiting the arts centre get the opportunity of experiencing its famous Roco exhibition, which provides opportunities for both audiences and artistes to experience exhibited art. The arts centre also exhibits other curated groups and numerous collaborations and community- based projects.
The Little Theatre
The little theatre located in the east end of Rochester is a fan favourite for independent movies and art exhibits. Founded in the 1920's as part of a small chain of movie theaters, it was constructed as a response o the popular huge movies theatres popularized by Hollywood. Our digital marketing firm enjoys leaving work early to catch a showing every once in a while. The little theater offers popcorn on movie night, with real butter from its café, housed in the same building as the theater.  The little theater provides a relaxed atmosphere and can be ideal for dates in comparison to the more cumbersome mall theatres.
Murphy's Law
Murphy's Law located at 370 East Avenue Rochester, is a club established in 2008 which brings an Irish feel to the club scene. Open seven days a week, the club serves lunch, dinner and late-night meals daily, and a wide variety of drinks and cocktails, boasting of over 100 different brands of beer from all over the world. Our professional SEO consultants can sometimes be found here. Apart from this, the club also brings with it some Irish cuisines, traditions and drinks as part of its menu. The club is spacious and also plays a wide array of music, offering private events and parties as part of their brochure.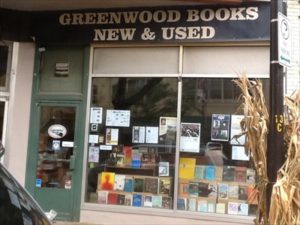 The Greenwood Books
The Greenwood books is a storefront that provides fictional and nonfiction books to its customers, while at the same time providing a relaxing and conducive environment for reading and researching for books of importance to the customer.  Since its inception, Greenwood books desists from stocking random books, rather it sticks to developing high- quality inventory for books, with fiction and non- fictional books which are diversified to other languages apart from English, and children's books offering all manner of interesting topics. The store was established in 1998, and is located in Rochester NY.
Looking for more to do in Rochester? View, what to do in Park Ave.
Christopher J. Hanna is an entrepreneur known for founding Atomic Design an Internet marketing company that specializes in search engine optimization (SEO) and web design, as well as TSM Agency. He sold his first six figure business at the age of 25 and has helped over 1,000 business over the years. He now consults other agencies and businesses in digital marketing.