Must-attend Festivals in Rochester
Festivals are a fun way to get in touch and explore our different passions. Rochester is home to some of the biggest festivals in the country, and the world at large. Make sure to visit the best SEO company while you are in town! Whether you are a major industry player or just out for a good family time, Rochester's festivals are definitely worth trying out. We have picked four of the biggest film festivals in Rochester in this list of must-attend festivals in Rochester, New York.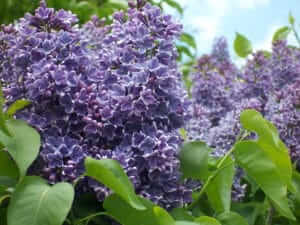 Rochester International Jazz Festival
Music lovers from all over the world come together to experience the Xerox Rochester International Festival in June each year. John Nugent and Marc Lacona, both music directors are behind the festival that normally goes down in multiple venues including the Kodak Hall, Christ Church, The Little Theatre, among others. It runs for nine days non-stop and features 70 free concerts staged outdoors and other free venues around the city.
Rochester international film festival
If you love short films, be sure to catch the Rochester International Film Festival. The festival, since 1959 showcases the best in narrative films, animations and documentaries from independent filmmakers and producers worldwide. It's one of the few film festivals where all filmmakers are invited to make submissions of their works. They do award each film that features during the festival a Shoestring Trophy. It goes down at the Dryden Theatre and the legendary George Eastman International Museum of Film and Photography in Rochester, New York.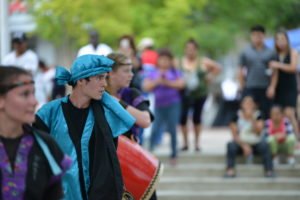 The High Falls Film Festival
One of the most famous and beloved festivals that focuses on women and innovation in a film has to be the High Falls Film Festival. The festival celebrates the women behind the camera, on screen actors and the women who make up the heart and soul of featured films. The festival was first held in 2001, and currently features an international array of panelists, film workshops and one-on-one talks with actual film makers. Design is used in Movies as well as advertising for this event so you may want to learn what graphic design is used for.
The Rochester Lilac Festival
We all know Rochester, food and flowers go hand in hand. To celebrate the rich cultural background in food, art, music and flora, the city of Rochester hosts the Rochester Lilac Festival that runs in early May. The festival goes down at Highland Park, New York, who has used our web design Rochester services. The festival features a vast collection of lilacs, that includes thousands of bushes selected from 500 different varieties of the flora.
The festival starts with a procession, better yet a parade featuring the most notable industry players. If you plan to attend the next Lilac Festival, you won't have to spend a dime to take a tour through Highland Park in New York. You can also see or buy lilacs, food and drinks on display in the fields surrounding the arboretum. The summit of the film features a 10k competitive road race and a 5k family fun race, all certified by the USATF. All events are guaranteed to give the whole family a memorable experience of the festival.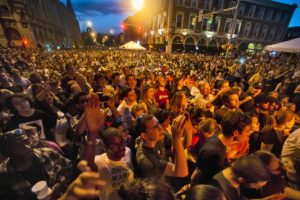 And finally
Rochester played a huge role in the country's film and culture industry, and some of the biggest film festivals are held right here in Rochester. So, next time you want to check out exciting festivals while in Rochester, lend an extra eye to the four festivals right above. Don't forget to check out what to do in East Rochester while you are in town.
Source
https://en.wikipedia.org/wiki/Rochester,_New_York#Festivals
Atlanta Internet marketing services.
Christopher J. Hanna is an entrepreneur known for founding Atomic Design an Internet marketing company that specializes in search engine optimization (SEO) and web design, as well as TSM Agency. He sold his first six figure business at the age of 25 and has helped over 1,000 business over the years. He now consults other agencies and businesses in digital marketing.