Top 5 Best Cinemas in Rochester
Got some free time while in Rochester? There are some amazing hang-ut spots in and around Rochester, and one of the most popular is the theatre scene. Our marketing agency will sometimes take off an afternoon to catch a flick. With so many options to choose from, maybe you are better off knowing the best cinemas in Rochester beforehand. So, let's take a look at where you can catch the latest blockbuster movies and so much more.
Dryden Theatre
The Dryden theatre is perhaps one of the best cinemas in Rochester owing to the fact that you can couple your movie time with a visit to the George Eastman Museum. Located at 900 East Ave, Rochester, NY 14607, right around the corner from our Rochester web development firm. The theatre, more so the museum, has played host to some memorable films, shows and plays. People say there's a great and equally comfortable atmosphere in the recently revamped theatre.
Regal Cinemas
This theatre complex is also another marvellous spot to hang out while in Rochester. The theatre features newly released films, a concession stand and very comfortable seating, perfect for a family night out. It's located at 525 Marketplace Dr, Rochester, NY 14623. It's one of the few cinemas in Rochester where the lass meets comfort, and you can join their rewards program for deals and offers all year round.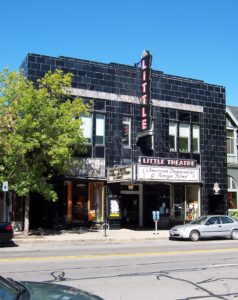 Cinema Theatre
The name clearly says what this location is all about. This legendary motion picture cinema in Rochester has been around since early 1914, with so much history in as far as motion pictures in the United States are concerned. You can catch a glimpse of the iconic theatre at 957 S Clinton Ave, Rochester, NY 14620. The intimately famous cinema is also famous for its great service, awesome food and drinks and of course double features all day long.
The Little Theatre
Located at 240 East Ave, Rochester, NY 14604, the Little Theatre features a blend of Indie and foreign films, has been around since 1929. They also have an awesome selection of food and drinks for an all-around entertainment experience, according to reviews about the place. You can catch a glimpse of famous foreign blockbuster and legendary films any day of the week at the Little Theatre in Rochester, NY.
Cinemark Tinseltown USA And Imax
Tinseltown USA has always been one of the most beloved cinemas in Rochester, and New York at large. They recently added an IMAX, and people say it couldn't have come at a much better time. TripAdvisor reviews suggest the place is comfortable, clean, spacious and the manager is always around to make sure revellers are having a good time. A digital agency handles advertising opportunities. So, next time you have a few hours for screen time, pull up at 2291 Buffalo Rd, Rochester, NY 14624-1303 and catch a glimpse of this magnificent piece of entertainment.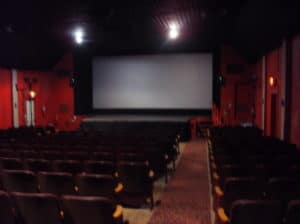 At the end of the day, you want to make the most of your movie time. Be sure to tag your friends along with you as you create memorable moments in either one of these five best cinemas in Rochester, New York. Our next article is Rochester's top employers.
Sources
https://www.tripadvisor.com/Attractions-g48503-Activities-Rochester_Finger_Lakes_New_York.html
Christopher J. Hanna is an entrepreneur known for founding Atomic Design an Internet marketing company that specializes in search engine optimization (SEO) and web design, as well as TSM Agency. He sold his first six figure business at the age of 25 and has helped over 1,000 business over the years. He now consults other agencies and businesses in digital marketing.