ALL ABOUT THE GULCH, NASHVILLE
This is a neighborhood in Nashville Tennessee famous for being a hip neighborhood and a popular place for locals and university students and visitors to spend their time. It is located on the southwest fringe of downtown Nashville Tennessee near interstate 40, Interstate 65 and Interstate 24.
History
Once the site of Nashville railroad yard, with origins dating back to before the civil war, the gulch fell into neglect after world war 2. It gets its name from the geographic depression arching throughout the 110-acre development. Being sparsely populated for roughly 50 years, the gulch started receiving revitalization when the Turner family took hold of the land in early 2000.
Through a huge number of public and private sector initiatives, market street enterprises and other development companies, the landscape has continued to change, becoming more and more appealing for business and settlement.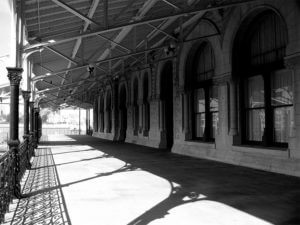 Business Scene
The gulch business improvement district GBID was spearheaded by market enterprises, wherein 2006, neighborhoods residents, business and property owners came together to form the business improvement district and petitioned the metro council to authorize it.
This is a property based assessment fee serves the initiatives agreed to by the organizing property owners. Its purpose is to focus additional services in the area. One of the most visible services provided is the clean and safe program. Employees of the Nashville downtown partnership are present in the neighborhood daily providing trash pickup and graffiti removal.
Landscape and Streetscape
Other GBIF programs include additional landscaping and holiday decorations for the gulch streetscape. It is also responsible for the neighborhood marketing initiatives for support of gulch based business.
The gulch is quite famous with students and locals due to its huge number of events and activities that cover every calendar year, promising something exciting every day. From live music to wine tastings, to interesting and beautiful restaurants which offer the best to their customers, there is hardly any boredom when in the gulch.
And finally
The gulch is also a great place to shop, with a good number of outlet stores, provide the best and variety for shopping, allowing for customer satisfaction even before making a purchase. It also has beautiful relaxing spots such as the adagio massage and spa, where after touring the gulch; one can go for a relaxing massage together with a rejuvenating spa to top off an otherwise perfect experience.
It is definitely an important part of Nashville and with the continue investments going into the gulch, we expect even more for them in the future.
Sources
https://en.wikipedia.org/wiki/The_Gulch,_Nashville,_Tennessee
What To Do In The Gulch, Nashville
The Gulch has always been Nashville's hidden gem, probably owing to its location. Sandwiched between downtown and Music Row, the Gulch sure did take its time to shine. We can now comfortably say it's definitely among the coolest hangouts in Nashville. With shops, restaurants and bars currently popping up by the day, we can probably guide you through the best five of what The Gulch has to offer.
5. Biscuit Love Café
Karl and Sarah Worley had a dream of opening up their own café someday, them being food truck owners then. Eventually they opened the Biscuit Love Café, that now forms part of the restaurant fraternity of The Gulch. Top on the menu is a treat. In the mood for a mean hearty sandwich? Order the East Nasty that's basically fried chicken, sausage gravy and cheese sandwiched between two biscuits. Thank me later.
4. Two Old Hippies
Music City is probably one of those places you visit and probably want to carry a souvenir with you. You may be used to the tourist-friendly downtown, but here's probably something you should know. Downtown Nashville sure, has awesome Music City souvenirs; your printed mugs and tote bags. But these items are overpriced. You're better off buying oak-scented candles, 24k gold guitar picks, and southern guide to cooking or even eyelet dresses.
3. Colts Chocolates
When Mackenzie Colt opened Colt Chocolates on Overton Street, probably one of the best line of sweets in Nashville, she had one mission. Quality treats for everyone. You'll love the chocolate covered marshmallows, almond candy bars, most of which are endorsed by country stars.
2. Hops & Crafts
Fancy some beer? The selection at Hop and Crafts is unending. 36 beer taps to be precise. You probably know of the huge list of Nashville's microbrews, right? Well, they all come together at Hops and Crafts. If you thought you were a die-hard beer fan, you'll most likely find something you've never tried out before here. If you thought they stop at the taps, you're wrong. You can enjoy some of them in cream form. At the end of the day, it's up to you what you choose to drink, but the bartender will probably end up outsourcing that decision to the bartender.
1. The Frist Center for Visual Arts
The Frist Center for Visual Arts was founded in an Art Deco building back in 2001. It used to be Nashville's central post office. You won't find an endless collection of its own memorabilia and collectibles, but you'll definitely catch some eye candy. The center hosts a series of rotating exhibits hand-picked from other museums.
And finally
The Gulch became the first neighborhood in the South to get a LEED certification, an achievement that can probably be traced back to the sturdy development this area has relentlessly had. You'll easily fall in love with the area, and there's enough reasons why.
https://en.wikipedia.org/wiki/The_Gulch,_Nashville,_Tennessee
Christopher J. Hanna is an entrepreneur known for founding Atomic Design an Internet marketing company that specializes in search engine optimization (SEO) and web design, as well as TSM Agency. He sold his first six figure business at the age of 25 and has helped over 1,000 business over the years. He now consults other agencies and businesses in digital marketing.