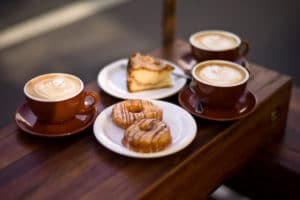 Nightlife In Rochester – Where To Party in Rochester, NY
If you live in Rochester, you probably have an extensive idea about what to do when the sun goes down and the night owl spreads its wings ready to get the most out of its pitch black surrounding. Well, Rochester is anything but pitch black at night.
The vibrancy in the city is an escape for city dwellers, and by extension, tourists who flock the city especially during summer and the end-year holiday. We scoured the internet, as only a web design company can in order to find the most interesting facts about the Rochester nightlife. So let's get cracking, shall we?
Lovin' Cup on 300 Park Point Dr, The Dub Land Underground at 315 Alexander St and Montage Music Hall at 55 Chestnut St are easily the best hangout spots for music lovers.
If you prefer dancing to every beat all night long, then you can take your dancing shoes to Vertex on Chestnut St, ONE Nightclub at 1 Ryan Alley, Ultra Lounge, and Pearl at 349 East Avenue, says one contributor on Quora.
If you live in Suburban Rochester, nightlife is probably not at a desirable length, as most residents who live outside the city barely make it to the city late into the night.
If you thrive in crowded spaces, check out Murphy's Law at 370 East Avenue, or Monty's Corner just across the street from Murphy's.
Mex located along South Avenue, and outside the window of our Rochester website design company, is famous for margaritas, so if you are looking at downing a few shots on the go or a bottle for the night, you are probably going to end up at Mex.
College students frequent Pig & Whistle, Pearl, and Mex, whose prices are quite pocket-friendly according to some Yelp reviews we came by. Check out the rest of our website if you are a college student looking to learn more about SEO.
If you prefer clubbing in downtown Rochester on weekdays, more so along Park Avenue, Dragonfly has amazing pizza, beer is also considerably cheap and there's Trivia Tuesday if you're looking for some extra fun stuff to do while in town.
Looking to get wasted on Beer? Then Tap & Mallet on Gregory Street has an extensive list of different beer brands on tap.
Colony is full of fun gimmicks including Karaoke, Kick the Keg Night and tons of other fun things to do while downing a few cold ones.
One of the best Hipster hangout spots has to be Bug Jar, with an awesome Hippy atmosphere and
Rochester sports franchises may interest you as well as many games are during evenings and nights.
A start-up in Rochester known as Ingtopia.com claims it provides a streaming service to bars and revelers in Rochester. You access a joint's live cam remotely to view the inside in real time and decide whether to go there or not. We didn't dwell much into it, but it's probably something worth checking out. If Rochester doesn't have enough excitement we offer Atlanta web design and were located in Atlanta for a decade so we know a thing or to about this city as well.
Christopher J. Hanna is an entrepreneur known for founding Atomic Design an Internet marketing company that specializes in search engine optimization (SEO) and web design, as well as TSM Agency. He sold his first six figure business at the age of 25 and has helped over 1,000 business over the years. He now consults other agencies and businesses in digital marketing.