Nashville Larget Employers
The Nashville area has a labor force of over 890,000 people, with new individuals constantly pouring in seeking new job opportunities, including Atomic Design, who opened our local Nashville company in 2018. Nashville has the most innovative and successful companies, a huge reason as to the huge labor force and job opportunities available. The top private employers in the Nashville area vary in different sectors of the economy, making the Nashville workforce a diverse one.
VANDERBILT UNIVERSITY AND MEDICAL CENTER
Vanderbilt University and medical center, employs more than 20,000 people as part of its workforce, with about 75% of those employed in the medical center. The university on-campus medical center features the only level 1 hospital in the Nashville area.
NISSAN, NORTH AMERICA
Nissan North America, headquartered in Franklin in a 460,000 square foot building employs more than 8000 employees. It transferred its operations to Tennessee in 2005. Apart from the 8000 employees it also has 1500 other employees who offer support to the 8000 Nissan workers.
HCA HOLDINGS INC.
HCA Holdings Inc is a Nashville based hospital corporation of America is the largest for-profit healthcare provider in the world.  It employees a whopping 205,000 employees, at the same time managing 165 other hospitals and 1115 surgery centers all over Europe.
SAINT THOMAS HEALTH
Saint Thomas health is faith-based health care system which focuses on a more spiritually centered holistic care. It has five different hospitals and caters to a relevant number of employees among its hospitals.
RANDSTAD STAFFING
Randstad staffing has a branch in Nashville Tennessee which features experts in work opportunities available in the Nashville region whose goals are to fill job opportunities with the right candidates for the job. this means it acts as a recruitment service employing many people through its process. The creation of such centers has assisted the company makes the right choice for the openings they have, making it a leader in staffing. Our online internet marketing company has employees who have worked with Randstad.
SHONEY'S INC.
Shoney's inc is known for all you can eat breakfast and dinner buffets. It has 220 outlets primarily in the southeast, Midwest, and mid-Atlantic region. Shoney employs a huge number of employees throughout its outlets, with Nashville Shoney's being a part of the larger whole.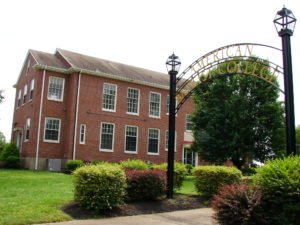 ELECTROLUX HOME PRODUCTS
An Electrolux home product was originally headquartered in Springfield, and originally founded in Sweden and remains a manufacturer of refrigerators and vacuum cleaners. It acts as a huge employment opportunity being a manufacturing company, and also the fact that it ranks no.2 in appliance units.
KROGER COMPANY NASHVILLE
Kroger Company Nashville division features 55 supermarkets in middle Tennessee and employs more than 10,000 employees. Kroger is the largest supermarket chain in America and the second largest general retailer after wall mart. Even grocery stores are getting into using digital marketing strategy, which includes Kroger.
COMMUNITY HEALTH SYSTEMS
A community health system is based in Franklin and manages a network of 205 hospitals in 29 states with an employment number of 135000 medical staffers to 22000 physicians. It was founded 30 years ago and has experienced exponential growth with small healthcare systems joining the organization.
CRACKER BARREL OLD COUNTRY STORE
Cracker barrel old country store and restaurant is a Lebanon based chain of restaurants and gift stores. The company was founded in 1969 with a southern-based cuisine menu. The restaurant also incorporates a southern type of theme and also has 640 cracker barrel restaurants operating across 42 states.
Read this for information about Nashville colleges that are contributing to the highly skilled local workforce.
Sources
https://www.bizjournals.com/nashville/news/2017/07/10/top-of-the-list-nashvilles-biggest-employers.html
https://livability.com/tn/nashville/business/nashville-tn-top-employers
Christopher J. Hanna is an entrepreneur known for founding Atomic Design an Internet marketing company that specializes in search engine optimization (SEO) and web design, as well as TSM Agency. He sold his first six figure business at the age of 25 and has helped over 1,000 business over the years. He now consults other agencies and businesses in digital marketing.