EIGHT FAVORITE FOODS AND DRINKS IN NASHVILLE
The south is famous for their country music, and in close contention to that is their southern delicacies. They offer a wide variety of delicious hearty, meals and side dishes. The tea owns the taste, the chicken is hot, spicy and tender with enough biscuits to go around.
MEAT AND THREE
You haven't had a true southerner's meal before you have devoured the meat and three. This coded food name means basically an order of meat and three side dishes from the daily specials. The common accompaniments are cornbread and sweet tea, which are also food staples. A home favorite for over three decades, famed for the best meat and three in Nashville is Arnold's county kitchen and offers a full menu of classic southern foods.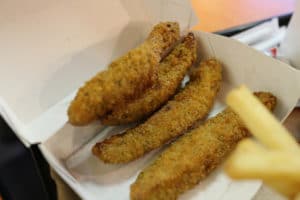 FRIED PICKLES
The south prefers most of its food fried, and pickles are no exception. Pickles are famous in the south and are enjoyed in all means from fried dill pickle, fried hamburger pickle, fried pickle with garlic to even fried pickle chips.
SWEET POTATO FRIES
They are mostly preferred over fries and are also quite famous in Nashville, and worth the interest. Being sweeter than actual potatoes, sweet potatoes fries are sweeter, and fried, a whole lot better. In Nashville, most restaurants offer them as a substitute to regular fries. Often accompanied with a burger, it is a regular thing to see people asking for sweet potato fries rather than regular fries.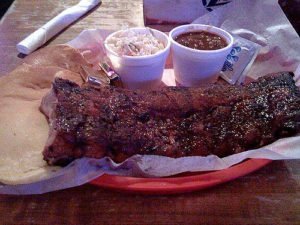 BARBEQUE
From slathered ribs to pulled pork, Nashville is also famous for its barbeques, full with sandwiches spicy beans, mac n cheese, and coleslaw, they are sure to leave you full. Nashville has a huge number of barbeque restaurants, which all offer a wide variety of the southern classic.
CORNBREAD
Cornbread is a famous accompaniment to virtually any dish in Nashville. It has a soft texture, and is sweet and has come to demand its own place on the dinner table at many Nashville households.
COUNTRY HAM
Famous during the holidays, country ham, however, takes its position in many other houses all year round. It is also a popular meat type in Nashville, other than chicken and is seasoned to perfection before any meal.
BISCUITS AND GRAVY
Biscuits by themselves are sweet enough but on the addition of gravy the flavor bursts in the mouth. Biscuits and gravy can fit any meal as breakfast dinner and anything in between.
FRUIT TEA
The south is known for tea but Nashville is known for its sweet tea. It has tea made with a little orange pineapple and lemonade, made puffy by a little ginger ale. Best enjoyed after a hard day's work, fruit tea is perhaps the most famous hot beverage for foreigners visiting the city.
Sources
https://www.huffingtonpost.com/alexa-cortese/when-in-nashville-7-foods_b_5772286.html
https://www.thrillist.com/eat/nashville/nashville-s-most-iconic-food-and-drinks
Christopher J. Hanna is an entrepreneur known for founding Atomic Design an Internet marketing company that specializes in search engine optimization (SEO) and web design, as well as TSM Agency. He sold his first six figure business at the age of 25 and has helped over 1,000 business over the years. He now consults other agencies and businesses in digital marketing.